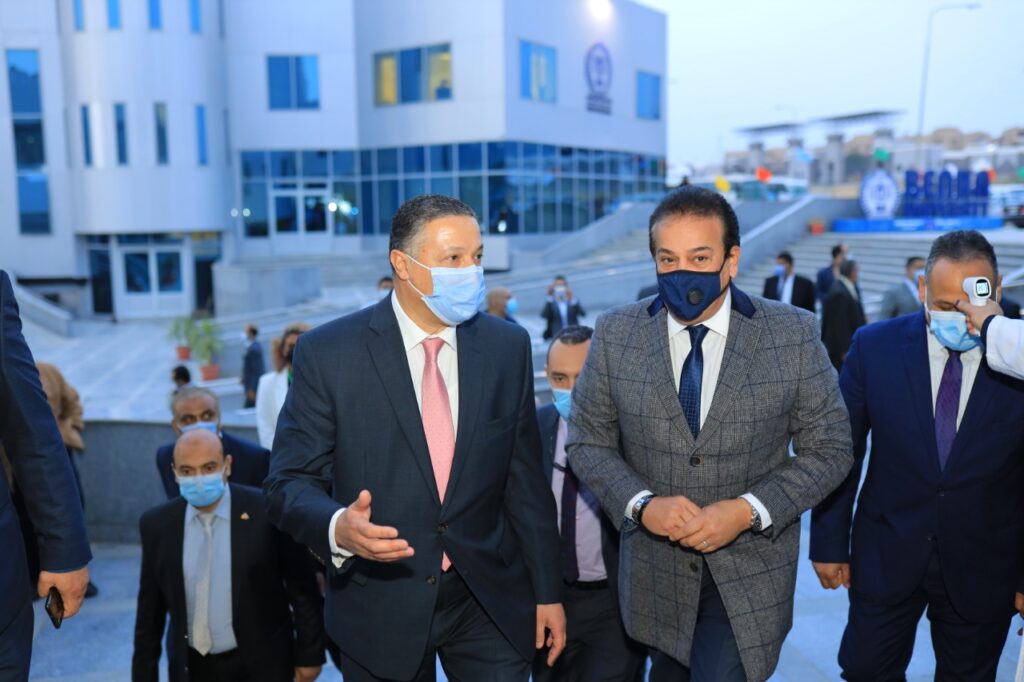 Egypt's Minister of Higher Education and Scientific Research, Khaled Abdel-Ghaffar, attended on Tuesday evening the launch of the 47th annual conference of the Association of Egyptian American Scholars in US and Canada (AEAS).
In cooperation with the Academy of Scientific Research and Technology, the two-day conference was organized by Benha University under the title "Egypt's Development with Scientific Research and Production".
Abdel-Ghaffar said that the conference links Egyptian scholars abroad with their mother country.
The conference aims to encourage Egyptian scholars who have studied abroad to support the future of Egypt, he said, stressing that these scholars are keen to contribute to the achievements of their homeland.
The President of Benha University, Gamal al-Saeed, said that the this year's conference will deal with the many challenges and opportunities facing the higher education system in Egypt in light of the fourth industrial revolution, which will in turn greatly affect the future of the education, employment, and entrepreneurship in the country.
According to Saeed, the conference will explore ideas and recommendations that help to initiate within the country a culture of innovation, change and development in order to prepare Egypt's next generation for keeping pace with new developments and working toward the country's 2030 vision for sustainable development.
The President of AEAS, Nasser al-Shimi, affirmed the Egyptian scholars' commitment t communicating with their counterparts at home, thus creating opportunities for cooperation that will forward progress in Egypt.
He also pointed out that the networking that takes place at this conference encourages Egyptian students to apply for scholarships to study abroad in Canada and the US.
The UNESCO Institute for Statistics reports that between 2008 and 2017, the number of Egyptian degree-seeking students pursuing their education abroad has nearly tripled, from 12,331 to 31,822.
Edited translation from Al-Masry Al-Youm