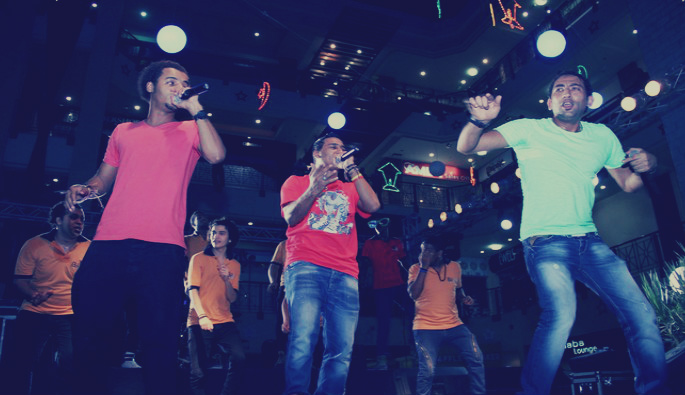 The Egyptian Musicians' Syndicate put into force on Sunday the decision to stop dealing with pop singers who sing in the streets and on YouTube without licenses from the syndicate.
Head of the syndicate Hani Shaker said that the syndicate will cooperate with the Central Authority for the Censorship of Works of Art to deal with singers at pop festivals.
Shaker added that the syndicate "awaits the role of the country in combating artistic corruption and decay," and asserted that the syndicate works to present fine artworks to rebuild the capacities of the Egyptian youth.
Syndicate member Alaa Salama clarified that police stopped concerts by pop singers Shawaha, Kozbara and Hangara, Magdi Shata and Hamo Beka during Eid al-Adha.
The syndicate's decision asked all art bodies to stop dealing with pop singers Hamo Beka, Magdi Shata, Kozbara, Hangara, Sawarekh team, Afaret, Osaba (gang), Basla, el-Zaeim, Weza Matarya, Amro Haha, al-Deizel, Alaa Fifty, al-Kaab al-Aali, Shawaha, Abu Lela, and Andrew al-Henawi because these artists are not licensed by the syndicate.
Pop singer Hangara commented on the decision, saying that the dual pop team Kozbara we Hangara is not ashamed of presenting pop songs and that they started to sing in 2009, presenting the accreditation papers to the syndicate.
Edited translation from Al-Masry Al-Youm