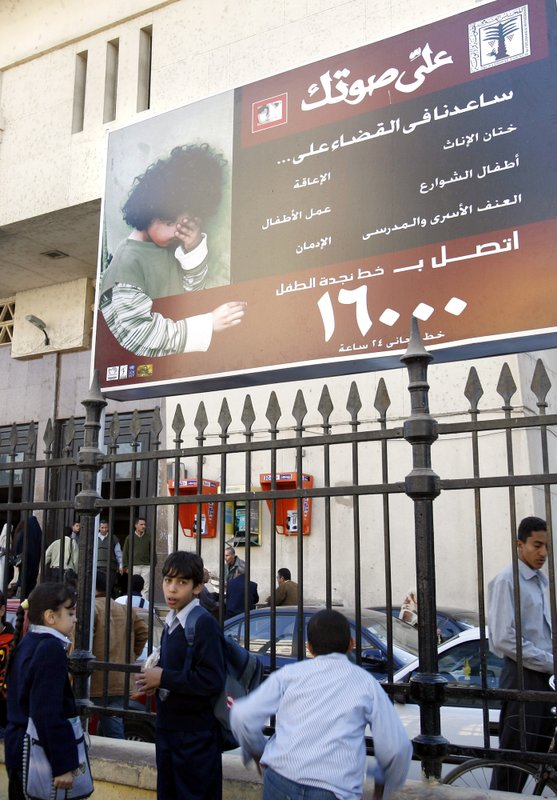 Egypt's National Council for Women said on Monday that it is in the process of studying the article related to female genital mutilation (FGM) in the Penal Code and preparing an amendment proposal to toughen the existing law, after the death of a twelve-year-old girl who underwent the procedure last month in Egypt sparked renewed efforts to eradicate the practice.
NCW President Maya Morsi said that the Legislative Committee of the NCW will hold a hearing with members of the National Committee on the Eradication of Female Genital Mutilation to discuss the proposal.
The announcement came during the regular meeting of the NCW, which included a presentation on the strides made by the National Committee on the Eradication of Female Genital Mutilation since its inception in May 2019.
The National Population Council said in 2019 that Egypt ranked first globally in the medicalization of FGM, with 82 percent of girls under age 17 having undergone the procedure. A earlier government survey from 2015 found that 87% percent of all Egyptian women between 15 and 49 years of age have been subjected to genital cutting, despite efforts by the Egyptian government to curb the practice, according to a report from The Associated Press.
Legislation was introduced criminalizing FGM in Egypt in 2008 through amendments to the Child Act (1996) and the Penal Code.
The practice is widespread in Egypt and other parts of Africa and believed by many to be a way to control female sexuality. The move to ban FGM in Egypt in 2008 was opposed by conservative voices at the time.
In December 2016, an Egyptian criminal court sentenced two doctors and the mother of a 17-year-old girl who died after undergoing FGM to one year suspended sentence each, with the verdict drawing a wave of criticism from women's rights activists, according to the Associated Press.
That same year, Egypt toughened up penalties for those who performed the procedure, with amendments to the anti-FGM law stipulating sentences of five to seven years in prison. Moreover, the 2016 amendments include sentences of 15 years in prison if the procedure leads to the death of the victim or a permanent deformity.
Any individuals who bring victims to have the procedure done in a clinic or other location also face imprisonment of one to three years, in accordance with the law.
A committee from the Assiut Health Directorate has closed the clinic belonging to the doctor arrested in the January death of the twelve-year-old girl in Egypt's Assiut, but her parents and Aunt, who brought her in for the procedure, as well as the doctor in question, have been released, according to Reuters.
Edited translation from Al-Masry Al-Youm
Image: In this Dec. 5, 2007 file photo, Egyptian children walk under a billboard, that is part of a national campaign to encourage families to stop circumcising their daughters, outside the train station in the Upper Egyptian city of Minya (AP Photo/Asmaa Waguih, File)