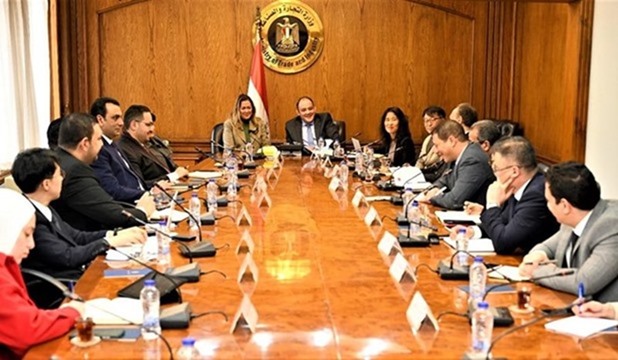 Executive Director of the National Training Academy of Egypt (NTA) Rascha Ragheb discussed with Korea Advanced Institute of Science and Technology (KAIST) means of boosting bilateral cooperation in the fields of modern technology and advanced applied scientific research that serve the requirements of the Fourth Industrial Revolution (4IR).
They also discussed the needs of Human Resource Development (HRD), given that South Korea is ranked among the world's most innovative countries and ranked sixth in the Global Innovation Index 2022.
This came during the extensive meeting of the NTA's executive director and her accompanying delegation, which groups Planning and Economic Development Minister Hala el Saeed and Trade and Industry Minister Ahmed Samir, and the KAIST institute.
They also discussed means to boost cooperation between the two Egyptian ministries and the KAIST Institute in the fields of developing human capabilities in the state institutions.
During the meeting, the two sides discussed the institute's role in building startups and business incubators and creating job opportunities that meet market needs.