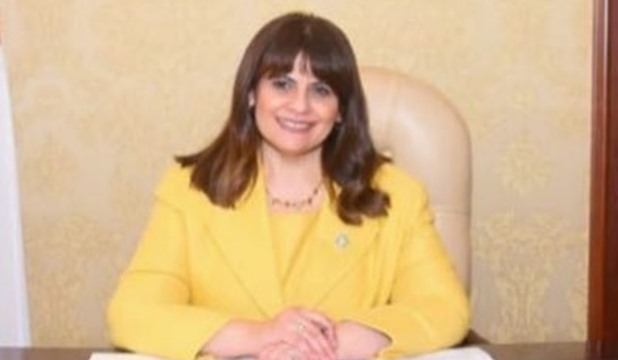 Minister of Emigration and Egyptian Expatriates' Affairs Soha Gendi participated in a meeting of the Senate's committee for foreign, Arab and African affairs under Hazem Omar.
In a statement on Friday, the ministry said the meeting falls within the framework of coordination and cooperation between the legislative and executive authorities.
Hazem hailed the efforts exerted by the ministry, noting that the meeting addressed mechanisms for preparing a database of Egyptians abroad in order to meet needs of Egyptian expats, merge them into the development process and promote communication with them.
For his part, Gendi said preparing a database of Egyptians abroad is a top priority to the ministry.
She noted that efforts are underway to launch an application for expats to be able to register their data.
The application is being prepared in collaboration with the Ministries of Communications and IT and Foreign Affairs as well as the bodies concerned, she said.
Gendi said she held 14 meetings, including meetings with officials from several countries, referring to her two foreign tours in Saudi Arabia and the UAE which were meant to stand on the conditions of Egyptian expats.
Gendi noted that she was keen over the past four months to post the committee members of the achievements realized by the ministry.
She referred the ministry's swift response to a request by Egyptian expats to amend exams schedule in collaboration with the Education Ministry.
She also referred to the ministry's contacts with Egyptian experts and scientists living abroad within the framework of "Egypt Can" series which is held annually with special focus on a certain file. This year "Egypt Can" focused on trade and industry in Africa.
MENA