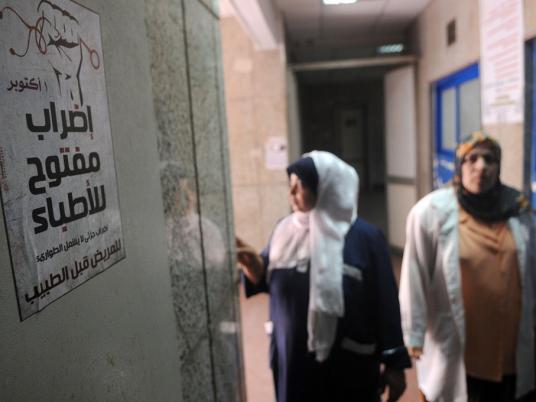 The Cairo Doctors Syndicate issued a statement Tuesday saying that there are encouraging signs that doctors' demands may soon be answered.
The statement said that the extent to which doctors' demands are met depends on the strength and resolve of the strike on the ground. The statement called on all doctors to "remain resolute in their civilized strike until all their legitimate demands are met."
Media spokesperson for the strike committee Amr al-Shora told Egypt Independent that serious negotiations have started between a presidential representative, who preferred to remain anonymous, after mediation by public figures between the strike committee and the president's office.
Shora confirmed that the strike committee will not make any unilateral decisions and that if officials present solutions to doctors' problems, there will be a call for an emergency general assembly in order to examine whether these solutions answer doctors' demands and whether they should continue the strike or not.