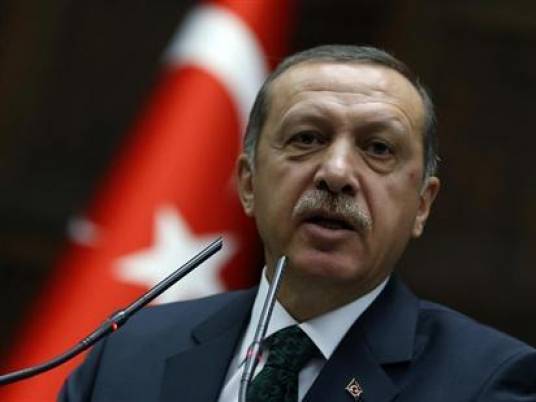 President Tayyip Erdogan's tactics for Turkey's second general election in five months might have changed, but the outcome looks likely to be the same: for the first time in its history, his ruling AK Party may have to share power.
Opinion polls suggest the Islamist-rooted AKP, which had dominated Turkish politics for 13 years until losing its parliament majority in June, will again fail to secure enough votes to govern alone at a November 1 election.
The AKP was unable to find a junior coalition partner in more than a month of talks after the first vote, prompting Erdogan to call a snap re-run in the hope it would finally deliver the result he wants – a return to single-party AK rule.
In a monolithic organisation still dominated by Erdogan, its founder, the official line is that support is picking up. The AKP is on track, Prime Minister Ahmet Davutoglu said in an interview last week, to win at least 44-45 percent, up from 40.9 percent in June and potentially enough to avoid a coalition.
"If there is a plan 'A', I don't want to talk about plan 'B'," Davutoglu told Reuters in Istanbul, when asked whether he was ready to share power with the main opposition Republican People's Party (CHP).
"Their only hope might be a coalition, but our aim and objective is to be a one-party government," he said.
Privately, senior officials in both the AKP and the secularist CHP nonetheless say they are preparing for power-sharing talks, however much Erdogan might dislike the idea.
"It's on a knife-edge … If there is need for a coalition, we are in a closer relationship with the CHP," said one senior ruling party source, adding the other possible option, the nationalist MHP, appeared dead set against any deal.
Investors, Western allies and some of the Turkish electorate believe a coalition could be just what the country needs, keeping experienced policymakers in power while putting a check on Erdogan's more authoritarian instincts.
The stability of the NATO member is key as it plays a frontline role battling Islamic State in neighbouring Syria, and as Europe seeks its cooperation in stemming the biggest migration crisis the continent has seen since World War Two.
Erdogan, his roots firmly in Islamist politics, views the CHP, the party of modern Turkey's founder Mustafa Kemal Ataturk, as the bastion of secularists whose elitist mentality he blames for much that is wrong with the country.
But on key policy issues – including the need for economic reform, closer ties with the European Union, and a solution to the Kurdisha insurgency in the southeast – the two parties have a substantial amount in common.
"An AKP-CHP coalition is the strongest option for now," a senior CHP official said, dismissing AKP rhetoric about rising support as an election tactic and noting CHP leader Kemal Kilicdaroglu and Davutoglu had been in "constructive dialogue" in the June coalition talks, even if they did end in failure.
"Negotiations with AKP will resume."
Change in tactics not ambition
Erdogan dominated the air waves in the run-up to the June vote, at one point clocking up 44 hours in a single week on TV, lobbying for the AKP and for the more powerful presidency he hoped a strong majority would enable it to usher in.
Some in the party, in private at least, blamed him for their drop in support, arguing his outsized ambitions hijacked the campaign and put off even some AK loyalists.
This time, he seems to have learned the lesson. While still using public appearances to pillory the opposition, he has generally kept out of the campaign, and is unlikely to push for another snap election even if the November vote – the fourth election in Turkey in just over 18 months – is inconclusive.
"I don't think Erdogan would want another election. No one has the strength or energy for that," the AKP official said.
But while his tactics may have changed, his ambitions have not. He will still be pulling strings in coalition talks, favouring a tie-up with the nationalist MHP and distrustful of any deal with the CHP that sees his power checked or corruption allegations against his inner circle re-opened.
"Erdogan expects a single-party AKP government and sees that as the only option … He doesn't see a sound coalition with the CHP," a source close to the presidency said, but added the CHP's attitude to the Dec. 2013 corruption probe would be critical.
Erdogan portrayed the graft scandal, which at the time posed one of the biggest challenges to his more than decade-long tenure as prime minister, as a coup attempt orchestrated by political foes. The investigations, which the CHP had said it would seek to reopen, were dropped in a purge of the judiciary.
"The investigations cast a shadow," a second senior AKP official said. "But if the CHP acts maturely on this issue, a partnership is closer than ever."
Go it alone?
Much will depend on the numbers. Should the AKP miss a majority by as wide a margin as in June, a coalition with the CHP would seem all but inevitable. But should the margin be narrower, it could seek to form a minority government, relying on support from opposition parties to pass individual pieces of legislation on a case-by-case basis, officials said.
"Although the MHP is not very keen, there may be a minority government with their support. But the possibility of a (CHP) coalition is stronger," a second AKP official told Reuters.
A survey from pollster Gezici released on Wednesday put the AKP on 41.3 percent, which would give it 262 of the 550 seats in parliament, 14 short of a majority. Another research firm, Konda, put the ruling party on 40.9 percent of the vote.
They were the first polls to be released since twin suicide bombings in Ankara killed more than 100 people on Oct. 10, the worst attack of its kind in modern Turkey, and an event some had predicted would dent support for the AKP.
Ever an eye on history, Erdogan is widely held to want to rule as a more powerful, US-style president to 2023, the 100th anniversary of the secular republic, and rival or eclipse Ataturk as the most powerful modern Turkish leader.
Changing the constitution to introduce an executive presidential system would be almost impossible without a strong AKP majority. But Erdogan is playing a long game.
While sharing power with the CHP may set back his ambitions, coalition governments have a history of failure in Turkey and many in the halls of power doubt that will change. That could, they argue, pave the way for the AKP to rise again.
"A coalition government would have a lifespan of two years. It is impossible for two opposition parties to work together for long," the first senior AKP official said.