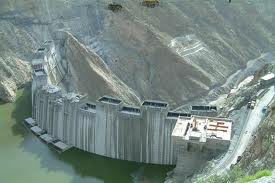 Ethiopian Minister of Water and Energy Alemayehu Tegenu has announced that most of the recommendations offered by the international expert committee on the Renaissance Dam have been achieved.
Ethiopian TV quoted Tegenu as saying, during a workshop on the dam in Addis Ababa, that there has been progress achieved regarding the recommendations and that the rest will be concluded within a short period.
The minister explained that the committee was formed because of a lack of accurate information, which caused concern for the downstream countries of Egypt and Sudan. Ten experts were convened–including two from Egypt, two from Sudan and two from Ethiopia–and carried out a year-long evaluation process.
The final report with recommendations to governments was submitted in May 2013. Ethiopia and Sudan approved the report and agreed to work together to accomplish the recommendations, while Egypt initially refused them. However, foreign ministers of Egypt and Ethiopia reached an agreement following their meeting in Addis Ababa in late June for cooperation on achieving the recommendations.
The minister added that the three countries decided to set up a follow-up mechanamism for achieving the recommendations following a series of meetings in November and December in Khartoum. The representatives are scheduled to meet again in Khartoum in January to finalize the pending issues.
In related news, the Ethiopian TV said that workshop participants urged Ethiopian universities to work with international research institutions to inform the international community of the mutual interests of the dam. They also urged the Ethiopian media to drum up local and foreign support for the dam through posting reports highlighting its positive effects.
Edited translation from MENA