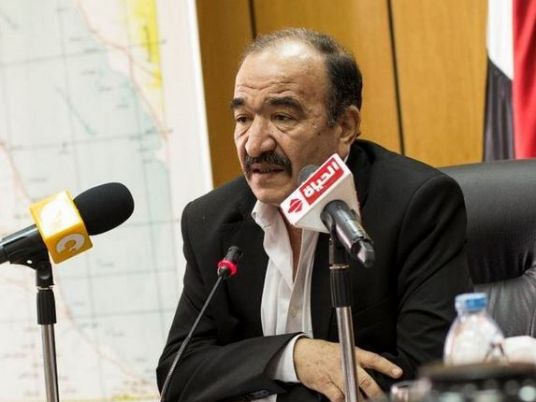 The decision of Minister of Manpower Kamal Abu Eita to dissolve the Egyptian Trade Union Federation (ETUF) and form a new one has drawn harsh criticism.
While Gebali al-Maraghy, the chairman of the new board, was warmly welcomed when he entered the federation headquarters, Abdel Fattah Ibrahim, the old chairman, insisted on staying in his position.
Both boards held meetings at the same time on Monday, each claiming it is the legitimate representative of the workers.
The minister had informed the Central Bank and all banks of his decision and asked them to stop dealing with Ibrahim or Abdel Moneim al-Gamal, the treasurer of the dissolved board.
Reasons for Abu Eita to dissolve the board were its failure to mobilize workers to vote for the new Constitution and overspending on Ibrahim's popularity.
Ibrahim called 11 out of 24 board members for an emergency meeting. He said he would step back if they chose to substitute him and would not take legal action. He also said the minister has violated all international agreements and the Constitution because the board's session ends on 27 May 2014.
Edited translation from Al-Masry Al-Youm