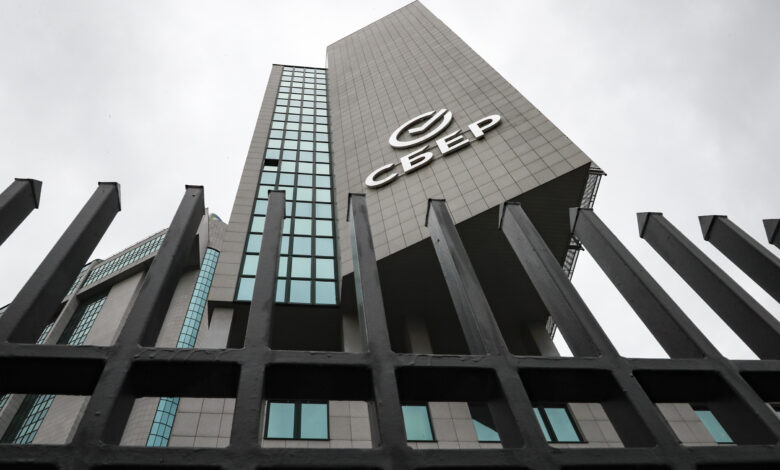 The European Council has imposed restrictive measures on 54 individuals and 10 entities, including Sberbank, in response to Russia's aggression against Ukraine.
"We are listing another major Russian Bank, Sberbank, and preventing it from conducting transactions outside Russia," EU foreign policy chief Josep Borrell said Friday.
"We are also adding further individuals involved in Russia's unprovoked aggression against Ukraine, such as military officials, the Nightwolves motorcycle club and disinformation actors," Borrell added.
This decision is in addition to the "maintenance and alignment" package of sanctions adopted by the Council Thursday.
The listed individuals include Syrians responsible for recruiting mercenaries fighting in Ukraine alongside Russian troops, the EU council said.
The European Union further tightened sanctions against Russia by adopting additional measures Thursday.
"We are effectively banning Russia's most significant export after energy – Russian gold," Borrell said.
"We are also extending the exemption of transactions for agricultural products and transfer of oil to third countries. Because the EU is doing its part to ensure we can overcome the looming global food crisis. It is up to Russia, to stop bombing Ukraine's fields and silos, and stop blocking Black Sea ports," Borrell said Thursday.
The latest measures come days after Ukraine's foreign minister called on the EU to enforce additional sanctions on Russia.
"Today, I addressed EU ministers at the Foreign Affairs Council," Dmytro Kuleba tweeted Monday. "My key message: weapons to Ukraine, sanctions on Russia, and accountability for Russia are the three ways to restore peace, enhance security, and protect stability in Europe."
CNN's James Frater, Radina Gigova and Yulia Kesaieva contributed reporting to this post.