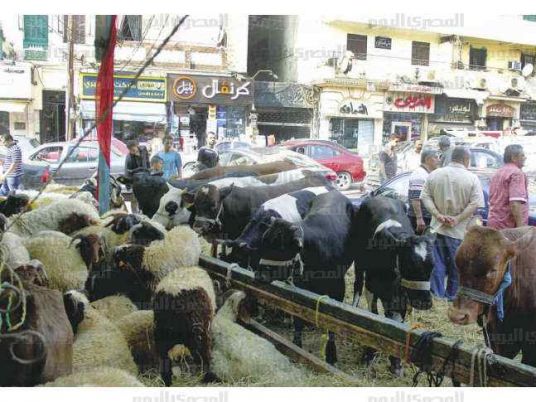 Feed prices rose from 40 percent to 45 percent, and beef prices have increased from 10 percent to 15 percent, head of the Livestock and Poultry Wealth Development Sector at the Ministry of Agriculture, Tariq Suleiman, said in a telephone interview with "Akher An-Nahar" program, broadcast on Al-Nahar satellite channel.
Egypt succeeded in overcoming the coronavirus pandemic and has managed the crisis professionally while maintaining consistent prices. 
Egypt is one of the  only country in the world that did not suffer from any problem related to the shortage of basic foodstuffs or hiking prices following the pandemic, he said.
Egyptian breeders and producers coordinate with the Ministry of Agriculture in order to maintain prices. 
Suleiman praised the government's efforts in providing financial support to small breeders, young graduates, women and producers, saying small breeders have been funded so far with about LE6.5 billion to raise and fatten more than 435,000 livestock.
Suleiman stressed that the government worked to cover all the needs of its Egyptian citizens.
Meet all the needs of the Egyptian market, control prices, and provide products, pointing out that there is a dedicated committee from the ministry to study the Egyptian market firsthand, and work to meet its needs.