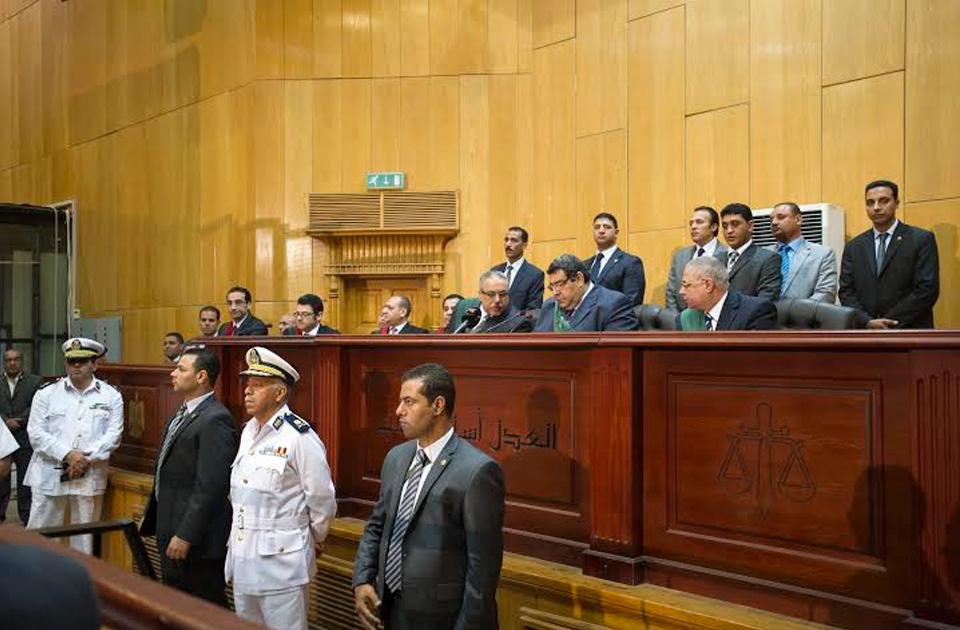 The Supreme Judicial Council has decided that it will appoint female judges within Egypt's State Council and Public Prosecution, beginning in October.
The decision was made during a Wednesday morning meeting, headed by President Abdel Fattah al-Sisi.
Other decisions made during the meeting included:
– Announcing October 1 of each year as a day for the Egyptian judiciary.
– Balancing the pay of judges in the Egypt's four judicial bodies, namely the judiciary, the State Council, the administrative prosecution, and the State Law Suits Authority.
– Each judicial member will serve only once, with a time limit for the duration of the mandate, except for those within the Ministry of Justice.
– Establishing the City of Justice in the New Administrative Capital.
The decisions aim to contribute to achieving full equality between men and women in judicial positions, as well as achieving income equality among judicial peers. 
President of the National Council for Women, Maya Morsy, praised the decision to appoint women. 
"Thank you, Mr. President, for announcing the entry of women into the Public Prosecution and the State Council, starting from October, after a 72-year struggle for Egyptian women," Morsy wrote on Twitter.
She added, "The celebration of the Egyptian judiciary, on October 1 of each year, means a lot to Egyptian women. Generations and generations of men and women every year will remember that this day was a historic step for Egyptian women in their golden age, a step that is achieved thanks to a political will."
The first of October of each year will be a celebration of a lofty judiciary in which Egyptian women are present in all its institutions without any discrimination, she said.