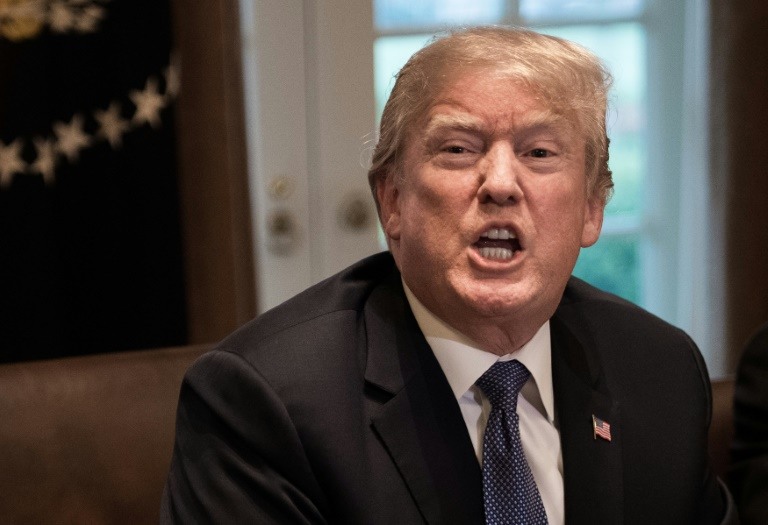 President Donald Trump tweeted support for a U.S. bid to co-host the 2026 soccer World Cup with a veiled threat against nations that might oppose it, prompting soccer's governing body to refer to guidelines that warn against political influence over bids.
Morocco is the only rival to a joint bid to stage the event from the United States, Canada and Mexico, with the FIFA Congress due to choose the hosts in Moscow on June 13.
"The U.S. has put together a STRONG bid w/ Canada & Mexico for the 2026 World Cup," Trump tweeted.
"It would be a shame if countries that we always support were to lobby against the U.S. bid. Why should we be supporting these countries when they don't support us (including at the United Nations)?"
Soccer's governing body FIFA has faced repeated ethics questions over past bids to host the tournament.
In a statement to Reuters, FIFA said: "As a general rule, we cannot comment on specific statements in connection with the bidding process. We can only refer to the FIFA Regulations for the selection of the venue for the final competition of the 2026 FIFA World Cup, and in particular to the Bid Rules of Conduct incorporated therein."
The Bid Rules of Conduct, online here, contain an explicit warning against activities by bidding country governments which "may adversely affect the integrity of the Bidding Process and create an undue influence on the Bidding Process."
Mexico's president Enrique Pena Nieto responded positively to Trump on twitter.
"We can have differences but football unites us. Together we support the candidacy of Mexico, Canada and USA as the headquarters of the World Cup 2026," he wrote.
The North American bid committee said it was pleased to have Trump's support.
"From the beginning, we have received strong support from the Canadian, Mexican, and United States governments. We are grateful for that support and together our three countries are ready to welcome players and fans from around the world to an extraordinary FIFA World Cup in 2026."
The Moroccan bid team declined to comment on Trump's tweet.
The North American bid boasts large stadiums and excellent infrastructure but is no certainty to win the June vote.
The Morocco bid is expected to receive strong backing from FIFA's African and Middle East countries.
France plans to back Morocco, the country's football federation president told local media recently, while Russia, which will host the 2018 tournament from June 14-July 15, has said it will also vote for the north African nation's bid.
The United States previously hosted the World Cup in 1994.
FIFA member countries receive one vote each, no matter their size.