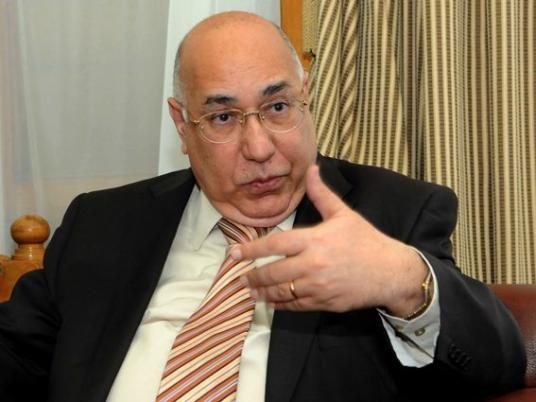 Egypt will need about US$11 billion to finance an economic reform program over the next few years, said the finance minister Friday.
Finance Minister Momtaz al-Saeed's statement came after he met with a European Union mission headed by Bernardinou Leon, the EU special representative for the southern Mediterranean region, who is currently visiting Cairo to determine the Egyptian economy's needs and challenges in the transitional period.
Saeed said Egypt's cabinet approved the reform plan on Wednesday, and it will be open to public debate before being submitted for approval to the International Monetary Fund as part of negotiations for a loan package.
The program introduces measures to raise financial resources, such as reducing government spending and changing the general sales tax to a value added tax, Saeed said.
The program also proposes reducing energy subsidies and ensuring that they reach only those who need them, and implementing an amended real estate tax, Saeed added, noting that 25 percent of the savings from these reforms will be allocated to developing slum areas.
Saeed said the program also intends to entice Egyptian expatriates to return home by selling them development-ready land at discounted prices, which would generate between $14–15 billion over four years. The program also proposes opening certificate of deposit (CD) accounts for expatriates; extending social security pensions to two million households (up from 1.5 million currently); increasing investments in low-cost housing; increasing government funds for school food programs; and rehabilitating and developing areas in Upper Egypt.
The delayed arrival of aid promised last year by the Group of Eight ― a forum convening the governments of eight major world economies ― for Arab nations that broke out in revolution last year, in addition to not receiving any assistance worth mentioning from other Arab countries, will continue to have a negative impact on the Egyptian economy, Saeed said.
Saeed called on the international community to fulfill its commitments to the Egyptian government as soon as possible, telling the European mission that the delayed arrival of aid gives the impression that other countries do not want to help Egypt.