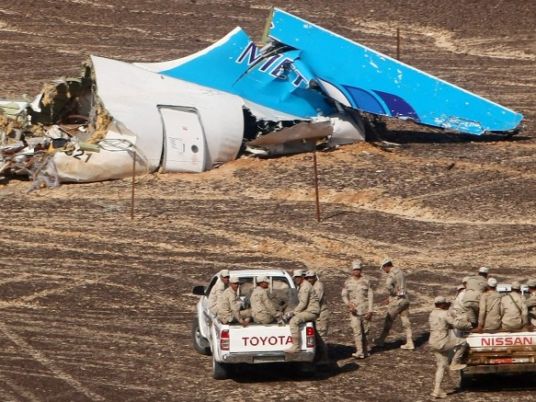 Egypt has agreed to implement a fingerprint scanning system for the admission of airpot staff into customs areas, the last remaining Russian request regarding security at Egyptian airports, the Minister of Civil Aviation Sherif Fatehy announced on Wednesday evening.
The minister made the announcement before leaving for Moscow on Wednesday along with a high-level Egyptian security delegation.
"During my visit to Moscow, I will meet with senior Russian officials to continue negotiations over the resumption of Russian flights to Egypt, which have been suspended for 11 months," Fatehy said in a statement.
He added that Egypt has met Moscow's previous requests on tightening security through the installation of modernized security devices to check passengers and luggage at Egyptian airports.
He pointed out that only one request — regarding the admission of workers into the customs department using fingerprint devices — is still outstanding, but this request will also be met.
Modern devices have been installed to check passengers and luggage at the request of Russia. Airports have also been provided with cameras and radar equipment costing around US$50 million.
Egypt's airport security has been in the spotlight since the suspected bombing of a Russian passenger jet in Sinai in October 2015, killing all 224 people on board.
Following the crash, the British and Russian governments banned their airlines from flying to the Red Sea resort of Sharm el-Sheikh because of concerns about security at the local airport.
In related news, a delegation of Russian transport and security officials arrived in Cairo on Tuesday to inspect security measures at the airports of Cairo, Hurghada and Sharm al-Sheikh.