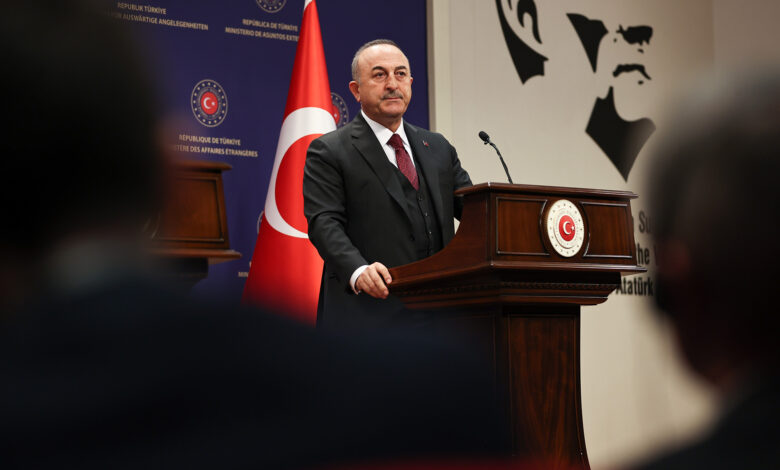 Finland and Sweden's applications to join the NATO military alliance could be assessed separately, Turkish foreign minister Mevlüt Çavuşoğlu said Thursday.
"It is possible for us to assess the candidacy of Finland separately and this will no doubt be a topic that is discussed in the meetings we have today," said Çavuşoğlu at a press conference in Ankara, Turkey alongside NATO Secretary-General Jens Stoltenberg.
"After the declaration that a different decision could be reached in relation to Finland, we discussed this matter with the countries involved and NATO," he said.
Finland and Sweden both applied to join NATO following Russia's invasion of Ukraine, and all 30 member nations must approve their applications.
However Turkish President Recep Tayyip Erdogan has threatened to reject their bids, accusing the two countries of harboring members of the separatist militant Kurdistan's Workers Party, also known as PKK, which seeks an independent state in Turkey.
Relations between Turkey and Sweden also deteriorated after Çavuşoğlu accused the Swedish government of being complicit in the burning of the Quran at a protest in Stockholm in January.
What NATO is saying about Finland and Sweden's membership bid: On Thursday, NATO chief Stoltenberg said that "the main issue is not whether they are ratified together, the main issue is that Finland and Sweden are ratified as soon as possible."
"My consistent position has been and remains that the time has come to ratify both Finland and Sweden and make them full members of our alliance. They have both made big steps since we signed the joint memorandum between Finland, Sweden, and Turkey in July at the NATO summit in Madrid last year," Stoltenberg said.
"They have removed any restrictions on arms exports, strengthened their legislation on terrorism. And Sweden is also amending their constitution and stepped up the cooperation with Türkiye, also established a permanent mechanism to continue to work closely with Türkiye in the fight against terrorism," he continued.
Stoltenberg added that "it's the Turkish Government, the Turkish parliament, that decides on the issue over ratification, and it's a Turkish decision alone."