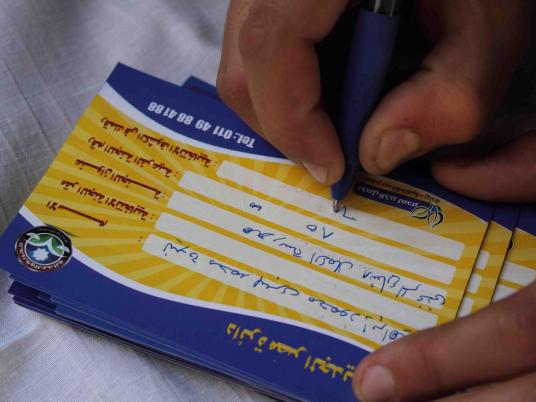 The Freedom and Justice Party (FJP) plans to field 60 percent of its MPs from the last Parliament as candidates in the next parliamentary elections.
The names of the individual runners would be announced within three days, the FJP said.
"We are nominating those who had a good track record in the last Parliament," said Nagi Naguib of the party's supreme body. "Some of them are Coptic Christians."
Naguib also said the FJP is no longer negotiating with other parties to join coalitions. "We differ on the number of seats each wants to have," he explained.
A source speaking on condition of anonymity said some FJP members say Coptic candidates should constitute 10 percent of the party's nominations, while others say they should take only five percent.
The party is sending food and medical convoys to the poorest areas in the nation as part of its campaigning efforts.
The FJP emerged as the strongest political party in the country after the 25 January revolution overthrew longtime President Hosni Mubarak and his National Democratic Party. Founded by the Muslim Brotherhood, the FJP won around 42 percent of the seats in the lower house of Parliament, the now-dissolved People's Assembly, in the first elections after the revolution.
However, some analysts say that the party will face a stiff challenge in the next elections from both secular and ultra conservative Salafi parties.
A leading FJP figure projected that the party would win 55 percent of seats in the House of Representatives.
Ibrahim Abu Auf of the Freedom and Justice Party told Al-Masry Al-Youm that the party could win "perhaps even more seats, if the party forms coalitions with other political forces."
Edited translation from Al-Masry Al-Youm