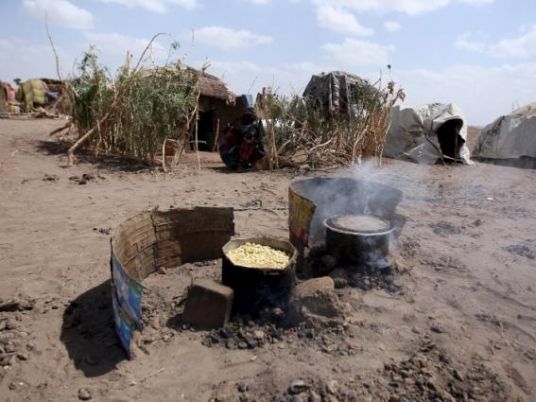 Egyptian Foreign Ministry Spokesperson Ahmed Abu Zeid has stressed the need for vigilance against any attempts to strain relations between Egypt and Ethiopia in the wake of accusations that Egypt was partly responsible for causing deadly riots around Addis Ababa.
MENA quoted Abu Zeid as saying that current high-level contacts between the two countries reflect a keenness on both sides to maintain the distinctive relations, interests and shared destiny.
Abu Zeid stressed Egypt's respect for Ethiopia's sovereignty, adding Egypt does not aim to interfere with Ethiopian internal affairs.

Ethiopia summoned Egypt's Ambassador to Addis Ababa, Abu Bakr Hanafy, on Sunday, over a video clip published by Associated Press that appeared to show an Egyptian national with members of the Oromo Liberation Front.
The Oromo Liberation Front, which claims to represent the interests of the Oromo ethnic group, is banned by the Ethiopian government.
Associated Press reported that Ethiopia's foreign minister contacted the Egyptian ambassador over the clip.
Last week, the Ethiopian media broadcast another clip showing a meeting of the same group allegedly held in Egypt.
On Monday, Ethiopia accused elements in Eritrea, Egypt and other states of arming, training and funding the groups that it blames for a wave of protests and violence around the capital Addis Ababa.
The government declared a state of emergency on Sunday after more than a year of unrest in the Oromiya and Amhara regions, where protesters say the government has trampled on their rights in pursuit of industrial development.
Rights groups say more than 500 people have died in clashes with police and other confrontations. The violence has damaged around a dozen factories and equipment mostly belonging to foreign firms that, according to protesters, have purchased land seized from the local community.
Egypt has dismissed previous accusations of meddling in Ethiopian affairs. "Egypt firmly respects the principle of non-interference in the internal affairs of other countries," a Foreign Ministry statement said last week.
Eritrea routinely dismisses charges that it wants to destabilize its neighbor, and instead accuses Addis Ababa of stoking unrest on its own soil.