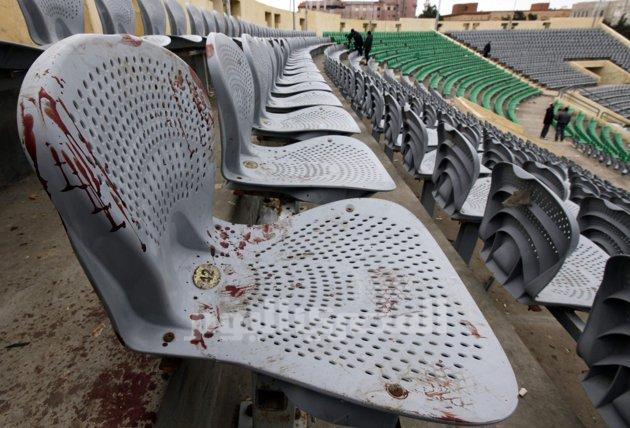 The Interior Ministry still refuses to allow Egypt's football league to resume play as the security codes established after the Port Said football violence in February have not yet been met, a high-level security source told state-run news agency MENA on Wednesday.
The security source explained that the public prosecution requires all stadiums to be equipped with metal detectors, fences and security cameras.
Other regulations include placing prominent exit signs to facilitate emergency evacuation of the stadiums, not allowing spectators to gather in the stadiums for too long before matches and penalizing clubs if their fans use fireworks or foul language during the games.
Ahly football manager Hadi Khashaba was reported to have been reassured by Al-Emary Farouq, the state minister of sport, that Interior Minister Ahmed Gamal Eddin would allow the league to start up again by the middle of next month.
On 1 February, 74 people were killed and hundreds injured when Masry supporters stormed the pitch after a rare victory over Cairo's leading team, Ahly. Critics have accused security forces of doing little to prevent or stop the outbreak of fighting in the stadium.
Last month, the Egyptian Football Association (EFA) received a letter from the Interior Ministry saying that it refuses to resume football activities because of the security situation.
EFA spokesperson Azmi Megahed then called on President Mohamed Morsy to intervene against the suspension of football activities in Egypt.
Edited translation from Al-Masry Al-Youm