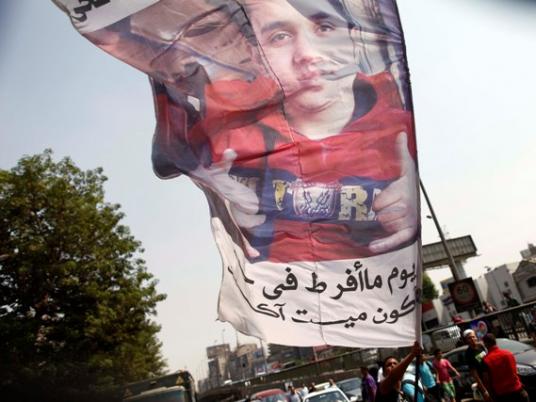 The football federation, headed by Gamal Diab, suspended Salah Amin, Tala'ea Al-Gesh (Army Vanguard) player, until the end of the season over a pro-gesture for Defense Minister Abdel Fattah al-Sisi and and fined him LE20,000.
Amin made a pro-Sisi sign with his hands during a match between Tala'ea Al-Gesh and Ismaili teams.
The official website of the football federation said the Tala'ea Al-Gesh Club was also fined LE10000 for not responding to the communications of the federation over the incident.
The disciplining committee of the football federation headed by Diab called on players not to mix politics and sports and to commit to regulations. The committee warned of applying harsher penalties in accordance with regulations.
Al-Ahly Club player Ahmed Abdel Zaher was suspended internationally for a year, and locally for three months after flashing Rabaa sign during a match last year to show solidarity with toppled President Mohamed Morsy supporters.
Edited translation from Al-Masry Al-Youm