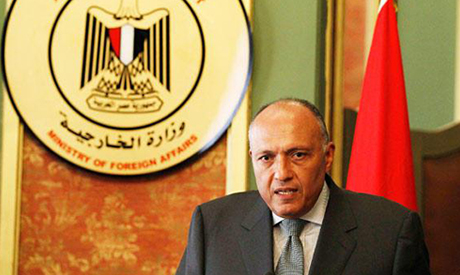 The African organizations sector at the Foreign Ministry on Thursday hosted the trainees participating in "3rd Nasser Fellowship for International Leadership" program organized by the Ministry of Youth and Sports.
As many as 150 trainees from 79 countries from Africa, Asia and Latin America are participating in the program.
The training program included a number of lectures during which the Foreign Ministry reviewed Egypt's efforts within the South-South Cooperation with sisterly African countries and within the framework of Egypt's membership in the African Union, Sahel and Sahara organization as well as its chairing of COMESA organization.
The trainees were also briefed on Egypt's endeavors in the field of climate change as well as its hosting of the upcoming round of the UN Climate Conference (COP27).
The Foreign Ministry also informed the trainees on Egypt's objectives of hosting the World Youth Forum, whose first round was started in 2017.
Assistant Foreign Minister for African Gatherings Affairs Ambassadress Soha El Gendi said the program of the training was outlined by the foreign ministry in cooperation with the Youth Ministry to underscore Egypt's important role at the African arena as well as its efforts to achieve the sustainable development objectives as well as the African Union development objectives for 2063.
She voiced its appreciation for the distinguished skills of the trainees and their knowledge of issues related to African development, combating terrorism and fighting arms deployment.
The 3rd Nasser Fellowship for International Leadership was launched under the auspices of the President of the Republic from June 1 to 15.