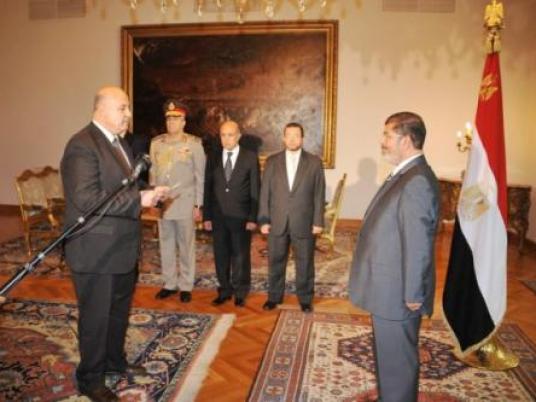 Officials from Vatican City approved the nomination of former Vice President Mahmoud Mekky as the new Egyptian ambassador to the Vatican, state-official news agency MENA reported Wednesday.
Mekky resigned as vice president before the Constitution was ratified last year after a national referendum. The Consitution terminated the position as unnecessary.
Mekki is currently leading President Mohamed Morsy's national dialogue sessions designed to bring Egypt's fractured factions together to end political gridlock.
The Vatican post has been open since September 2012 after former Ambassador Lamyaa Mekheimar's term ended.
Officials formally nominated Mekky in January after withdrawing the nominations of State Information Service Chief Ismail Khairat and former Public Prosecutor Abdel Meguid Ibrahim due to public outcry.
Edited translation from MENA