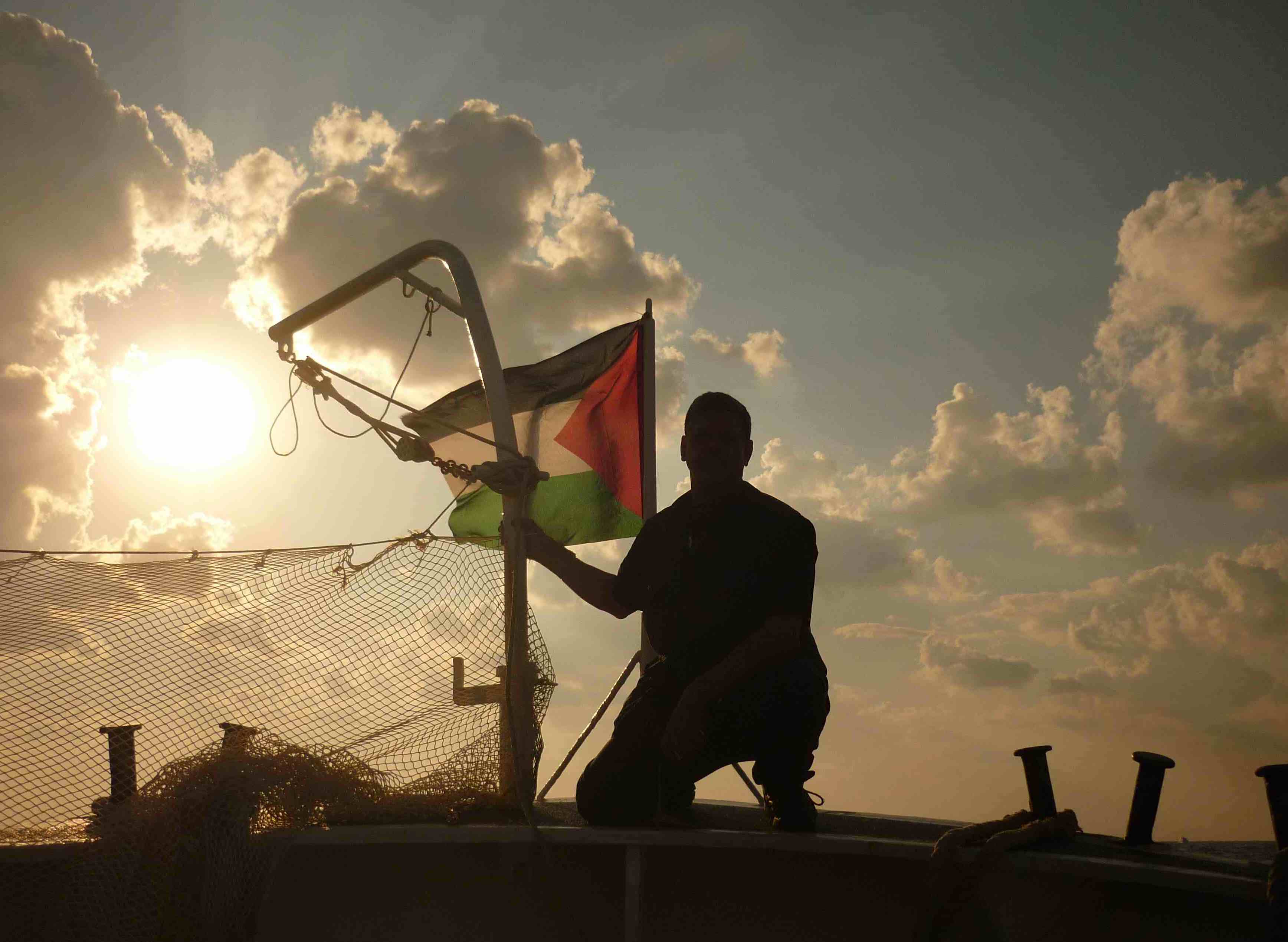 Israel is still holding activists and journalists on board the Freedom Waves boats to Gaza, which were intercepted and caught on Friday afternoon in international waters.
According to Huwaida Arraf, a Palestinian lawyer providing the detainees with legal assistance, there are still 20 people in Israeli custody out of the 27 on board of both ships.
In a message smuggled out of the Givon prison near Ramla, activist and Canadian university professor David Heap wrote to his campaign, "Canadian Boat to Gaza," about the conditions of his detention.
"Although I was tasered during the assault on the Tahrir, and bruised during forcible removal dockside, I am basically ok," he wrote. He also wrote that he and Michael Coleman, an Australian activist on board, were transported to prison in handcuffs and leg shackles. "We are neither criminals nor illegal immigrants, but rather political prisoners of the apartheid state of Israel."
Heap and others on board of Tahrir were roughed up as they were forced out of their boat. They made a point of not disembarking voluntarily because they were forced into Israel and hence consider themselves abducted.
Irish activist John Mallon was physically assaulted by prison guards who forcibly took off a Free Palestine T-shirt he was wearing, Arraf told Al-Masry Al-Youm.
According to Arraf, the women who were on board of the Canadian Tahrir boat and the Irish Saoirse boat are also kept at the same prison, but in a different cell. They reported no violence during their detention.
Among the female detainees is Jihan Hafiz, an American journalist with Democracy Now. According to Arraf, she was not treated as a journalist. Hafiz is the only journalist on board of the Tahrir boat who remains in Israeli custody, after the release of two journalists from Al-Jazeera and one from Press TV.
The release of the activists and the journalists was delayed because of their refusal to sign a waiver that would result in their immediate voluntary deportation. "If they don't sign the form, after 72 hours they will be brought before an immigration judge who will likely rubberstamp the deportation order, after which Israel can then deport them without their consent," said Arraf.
She added that she is expecting the forced deportation to start on Monday evening.
Majd Kayyal, a Palestinian activist on board the Tahrir, was the first activist to be released once the boat arrived at the port of Ashdod. He was left with no money or phone.
One day later, he tweeted that he had arrived safely to his hometown, Haifa. "Banned from traveling for a month, at least. Small injury in my foot. And a bail. What to do now."
Kayyal was cynical about his fast release. "I didn't expect my release in the same day. What is the political motivation behind this?" he wrote.
Boats bound to Gaza have become a growing form of international activism, with the aim of staging civilian acts that challenge the maritime blockade of the strip. Through confrontation with Israel, activists hope to bring the world's attention to the siege of Gaza.
In Gaza, their message resonated.
"The whole of Gaza went to the port to receive the Freedom Waves boats," said Omar Ghraeib, a Gaza-based journalist.
"But we were expecting the outcome and were very concerned," Ghraeib added, recalling how back in 2008, Israeli forces attacked a freedom flotilla and killed nine unarmed activists.
"We appreciate every move to break the siege and we appreciate how these activists endangered themselves for us."
In his letter, Heap reminded activists that the struggle is to free Gaza. "All political incarceration is unjust but let me stress that in duration and conditions, our situation pales in comparison to the plight of thousands of Palestinian political prisoners and to the open air prison of Gaza," he wrote in his letter from prison. "We must get Tahrir back and hope Freedom Waves continue."