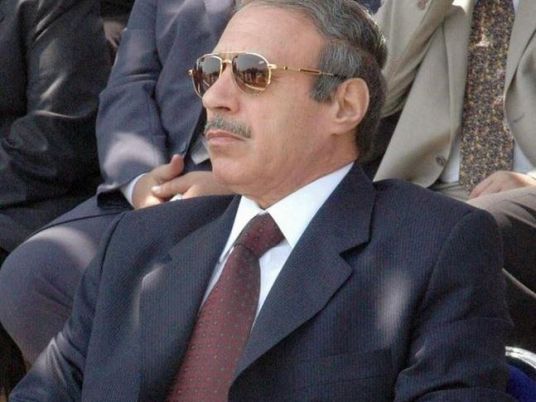 Egypt's interior ministry said on Tuesday that it had finally identified the location of former Minister of Interior, Habib al-Adly, who has been considered a fugitive since May, after being convicted in a corruption case.
A statement for the ministry said that police has notified Adly with the court verdict and he turned himself in to serve the sentence.
Last month, the New York Times reported that Adly has been advising Saudi Arabian Crown Prince, Mohammed bin Salman. However, Adly's attorney, Farid al-Deeb, claimed that the former minister had not left Egypt.
The Saudi Embassy in Washington also denied the claims; the head of the media office at the Saudi Embassy, Saoud Kabaly, said that the newspaper's Middle East reporter Ben Hubbard did not verify the authenticity of the information.
Adly is expected to appeal his seven-year sentence at the Court of Cassation on 11 January, after being found guilty on charges of corruption.
Adly was found guilty of appropriating the ministry's funds and acquiring illicit gains amounting to a total of LE 529 million.
In May, Egypt's Ministry of the Interior notified the Cairo Public Prosecution that police had been searching for Adly after he allegedly escaped from his home in 6th of October City.
Adly served as the minister of interior for former-president Hosni Mubarak from 1997 to 2011, making him the longest serving interior minister under Mubarak. After being acquitted on charges of using his political influence to acquire LE 181 million of illicit funds, Adly was released from detention in March 2015.
In 2014, he was acquitted for another crime, alongside six of his aides and Hosni Mubarak, on charges of complicity in the killing of protesters during the January 2011 uprising.
Edited translation from Al-Masry Al-Youm