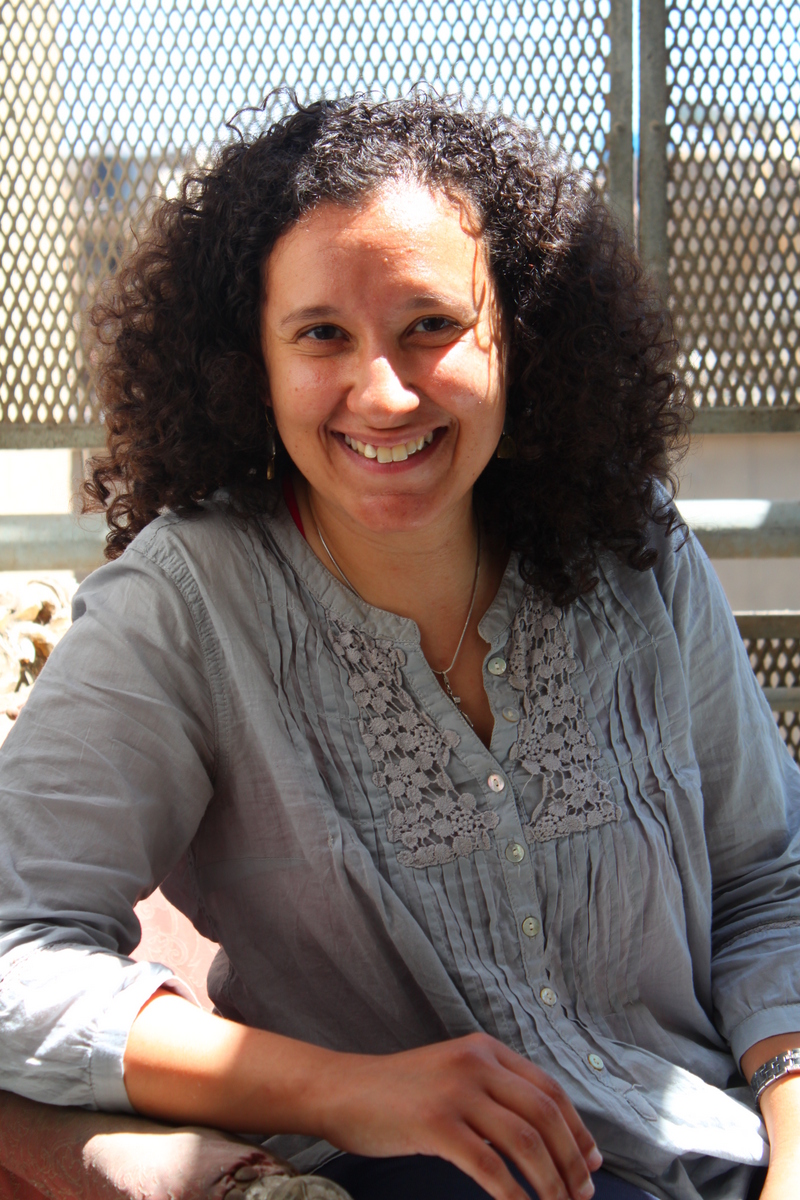 By Mohamed Elporame for Al Masry Al Youm
Some social entrepreneurs create jobs; others work to preserve cultural heritage or save the environment. Rania Salah Seddik, the 35-year- old founder of GebRaa for Egyptian Treasures, does all three—and more.
It didn't take her long to find her calling. After earning degrees in economics and cultural policy, she worked and volunteered for a long list of national and international organizations, from USAID and Doctors without Borders to UNICEF, always striving to advance social and economic wellbeing.
By 2008, she had figured out how to bring all her passions together: She would create a company that would sell sustainably produced crafts made by Egyptian artisans.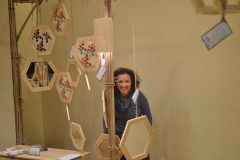 After chosing the name GebRaa—"Geb" is the god of the Earth, "Raa" is the god of the sun—she began crisscrossing the country to find artisans who still practiced traditional crafts, some dating back thousands of years. In her travels, she discovered wooden boxes intricately inlaid with mother-of- pearl; vibrantly colored hand-blown glass; appliqued fabric once used on desert tents; hand-woven textiles and fine embroidery. Each had an incredible history, and she learned everything she could.
She also discovered the precariousness of many of these crafts—one artisan specializing in mother-of- pearl inlay had only five employees, down from 40. Among the many causes for this decline were Egyptian's lack of appreciation of their own patrimony, their inability to pay for the highest quality goods and the flood of cheap Chinese reproductions sold to tourists.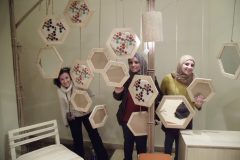 Seddik knew that to effect lasting change, she would have to take an holistic approach; her goal was to help artisans streamline and adapt production to increase profitability and to find new international markets for their creations.
It was ambitious, but the potential benefits were considerable.
On a broad level, her initiative would help preserve Egyptian culture and support cultural diversity worldwide.
Locally, it would give artisans more income, respect and status in their communities, allowing them to transmit their skills to younger generations and create jobs.
"I knew that if I could bring work to craftsmen in their home cities or villages, they wouldn't have to migrate to Cairo or even another country," said Seddik.
She was savvy enough to know that traditional items would need to be tweaked to appeal to a sophisticated international clientele, so she hired a designer to work with the artisans (more recently, she has launched an entire GebRaa home décor line). She also knew that ensuring that products were environmentally friendly, 100 percent Egyptian and fair trade would be important selling points.
After studying various options, Seddik made the shrewd business decision to eschew retail sales in favor B2B, attending international trade fairs and marketing her goods to importers, distributors and gallery owners—she now sells to the United States, Europe and Lebanon.
In Egypt, GebRaa creations are sold at airport duty-free shops and high-end craft markets, and businesses often order them as corporate gifts.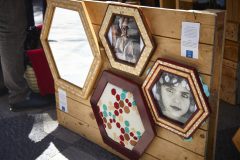 Currently, she is in the process of ramping up her website to become a B2B tool that will cater to customers both in Egypt and abroad.
While GebRaa is now in the black (it turned a profit for the first time in 2017, on an annual turnover of 300,000 EGP), its success didn't come easy and is a testament to the grit and tenacity of its founder.
In 2011, Seddik was able to get her initiative off the ground thanks to an $8,000 SEED Award for Entrepreneurship in Sustainable Development.
"But things were still very difficult," she recalls. "So I entered a World Bank competition and won $25,000.That helped me relaunch my project on a larger scale. I recruited some employees and reached out to a number of craftsmen in other Egyptian provinces. I also reached out to members of the Egyptian diaspora to help me find markets for our products."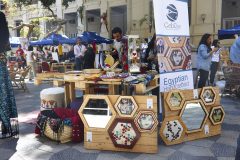 Since 2014, GebRaa has been headquartered in the GrEEK Campus, Cairo's first technology and innovation park.
She currently has a staff of four, three interns and a stable of independent contractors. Her vision is for GebRaa to become the springboard for other initiatives; already she has launched the Karama Foundation, whose mission is to foster new generations of artisans through apprenticeships and continuing education programs.
"We recently received a $250,000 grant from the Drosos Foundation to help revive Egyptian inlay
crafts," she said with satisfaction. "All we need now is government approval."
More long-term, Seddik hopes that Karama (which means "dignity") will help meet the basic needs of the communities where craftsmen live and work: clean water, sewer systems, education.
Ultimately, she would love to see GebRaa make enough money to finance much of Karama's work, thus closing the circle that starts with the artisan sitting at his loom or workbench….