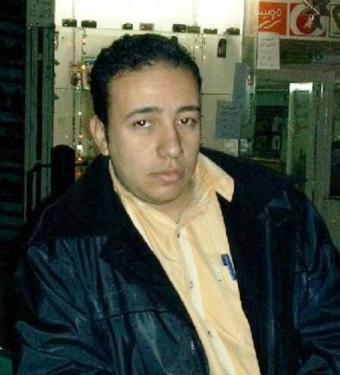 A Jeddah Court has sentenced Egyptian lawyer Ahmed al-Gizawy to five years in prison and 300 lashes on Tuesday for smuggling drugs into the kingdom.
The case provoked the wrath of activists in Egypt and strained diplomatic relations between the two countries.
Gizawy's family submitted a petition to King Abdullah bin Abdel Aziz through the Egyptian Foreign Ministry pleading for amnesty for Gizawy.
Gizawy was arrested in April at the Jeddah airport and accused of smuggling Xanax into Saudi Arabia, but activists say that Saudi authorities fabricated charges against the human rights lawyer in retaliation for his work with detainees in the kingdom. He has pleaded not guilty.
His trial's first session was held on 18 July. Saudi prosecutors had called for the death penalty.
Protests staged last year by Egyptian activists in front of the Saudi embassy in Cairo prompted the departure of the Saudi ambassador for a short time. He was back after an Egyptian parliamentary delegation visited the kingdom to ease tensions.