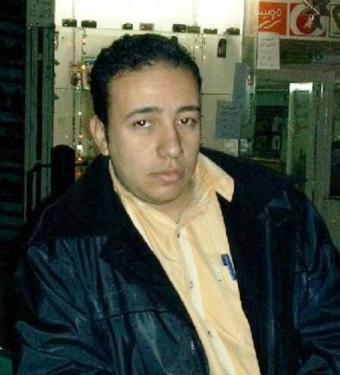 A court in the Saudi Arabian city of Jeddah on Wednesday adjourned the trial of Egyptian lawyer Ahmed al-Gizawy to 10 October.
Gizawy faces charges of attempting to smuggle 21,000 tablets of the anti-anxiety drug Xanax into the country. Gizawy said in his 20-page defense note that he was forced to confess the crimes after he was tortured by Jeddah Drug Enforcement Administration.
Gizawy added that he was filmed in front of the seized pills seven days after his arrest and that the prosecution added a mobile SIM card to the case evidence and said it was his, while it was in fact used before he even arrived to Saudi Arabia.
The court also heard on Wednesday the prosecutor's response to Gizawy's defense. The prosecutor presented evidence that included a forged prescription for Xanax allegedly found in Gizawy's possession, which the prosecutor claimed confirms that Gizawy knew the pills were banned in the kingdom.
The prosecution added that the way Gizawy allegedly hid the tablets, in Quran cases, was similar to evidence found in the house of his Egyptian partner Islam Mahmoud Bakr in Riyadh.
Bakr has already been found guilty in another case of smuggling 3,034 tablets of Xanax after being arrested in the King Khalid International Airport in Riyadh coming from Cairo.
Gizawy was arrested in Abdul Aziz Internationals Airport in April. Rights activists say the charges against the lawyer were fabricated in retaliation for his work with Egyptians detained in the Gulf kingdom.
Sources told Saudi newspaper Okaz on Wednesday that the Saudi prosecutor denied Gizawy's claim of being tortured and forced to confess, saying that the defendant had ratified the confession and approved it in the general court in Jeddah.
The source added that the photos taken of Gizawy show no signs of torture and a medical report confirms the absence of recent signs of torture on his body.
Edited translation from Al-Masry Al-Youm