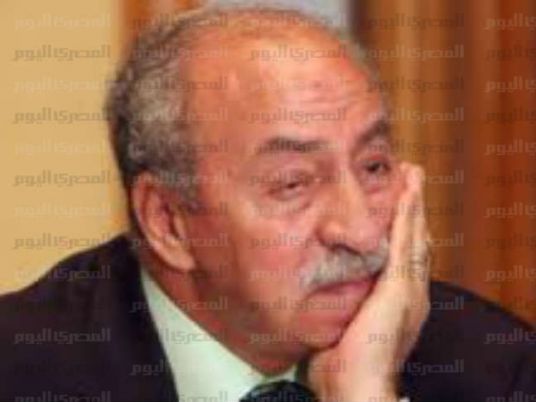 Prominent TV producer and scriptwriter Mamdouh al-Leithy died early Wednesday at the age of 77, according to a statement made by his son, TV presenter Amr al-Leithy, on Twitter.
The funeral was held after noon prayers on Wednesday at the Mostafa Mahmoud Mosque in Mohandiseen.
Mamdouh Fouad al-Leithy was born in December 1937. He graduated from the Police Academy in 1960, and acquired a BA of Law from Ain Shams University in the same year. Four years later, he graduated from the Scriptwriting Institute.
Leithy worked as a police officer until 1967, then shifted into journalism and story writing in Rose al-Youssef, Sabah and Police magazines, as well as Shaab newspaper.
He held many positions in state television, including the head of the scripts department in 1967, Censorship Supervisor in 1973, and then Censorship Supervisor for Feature Films, GM of TV movies and chief of the TV production department.
He later also became the head of the Film Syndicate.
He worked on 164 televised feature films and 600 documentaries, in addition to more than 1,500 hours of television drama.
Leithy received numerous awards for writing and producing, including the Culture Ministry award for the screen play for "Sugar Street" in 1974, "Amira My Love" in 1975 and "The Sinners" in 1976.
He also received the national award for arts from the Higher Culture Council in 1992.