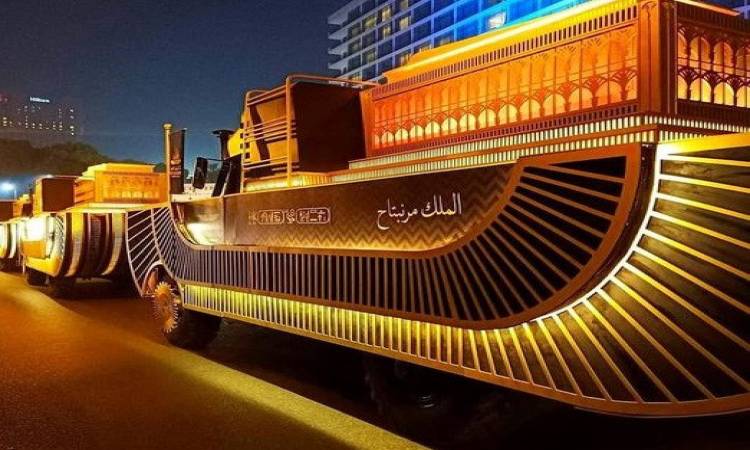 A hashtag on the Golden Parade has dominated search engines, following Egypt's successful transfer of 22 ancient Egyptian royal mummies from the Egyptian Museum in Tahrir to the National Museum of Egyptian Civilization in Fustat.
Journalist and technical analyst Khaled al-Barmawy dedicated his "Borsat al-Kalam" (Talk Exchange) segment to the event.
There, Barmawy paid attention to several positive reactions online, and noted user interest in the name of the Tourism and Antiquities minister and which artists had participated in the extravagant ceremony surrounding the transfer.
He also touched on the "Procession of Royal Mummies" hashtag trending globally and highlighted some of the most popular tweets commenting on the event worldwide from international personalities and major foreign newspapers.
The event also saw searches regarding the hieroglyphic language, showing a heightened interest. Others paid attention to how slum areas along the path of the procession had been renovated to modern standards.