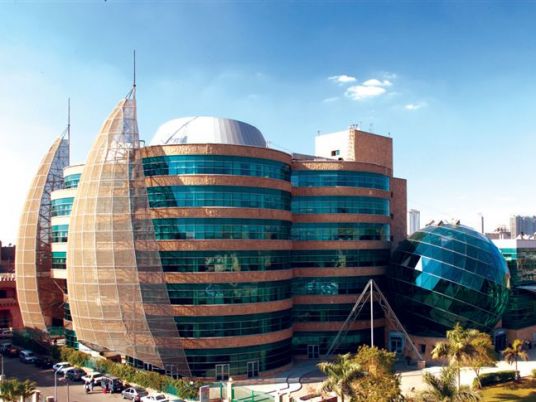 Egypt Social Solidarity Minister Ghada Waly on Tuesday issued a decree to form an expanded committee to examine the 57357 Children's Cancer Hospital Foundation, following accusations of corruption.
The committee is to be headed by the legal adviser of the ministry, and feature members from the Central Auditing Organization (SAO), Administrative Control Authority (ACA), as well as a professor specializing in hospital management and a professor in pediatric tumors.
Several MPs have submitted urgent requests to the speaker of House of Representatives, the Social Solidarity Minister, and the Prime Minister to respond to charges accusing the 57357 Hospital of mismanaging it's donor funds.
Column writers in various newspapers, such as Wahid Hamid for Al-Masry Al-Youm, have brought up claims against the hospital accusing them of corruption, which they have denied.
The MPs demanded that government investigate these claims and urgently analyze the expenditures of the hospital.
MP Mohamed Abdallah Zain Eddin submitted an Early Day Motion addressed to the Prime Minister regarding the hospital, and called for an urgent investigation to clarify the matter for citizens who have been donating for years.
He added that people donate to help the hospital provide distinguished medical service to their children to recover from cancer, and not to spent the money on expensive TV advertising campaigns, in which the price of a minute costs over LE100,000.
MP Ahmed Abdel Wahid said that talking about a major crisis in the ways of disbursing funds of hospital's donations is greater than to leave it without interference.
He asked, "What is the truth about the hospital's participation usage of funds for Television, as suggested by the writer Wahid Hamed?"
Wahid called on the government to verify the validity of his claims and to report the results of its investigation to the public opinion as soon as possible.
MP Tadros Qaldas said that the absence of control over the 57357 hospital donations would damage the credibility of such medical monuments, which were established by the funds and donations from Egyptians.
Qaldas called for establishing an independent oversight body to control the funds of donations.
Edited translation from Al-Masry Al-Youm