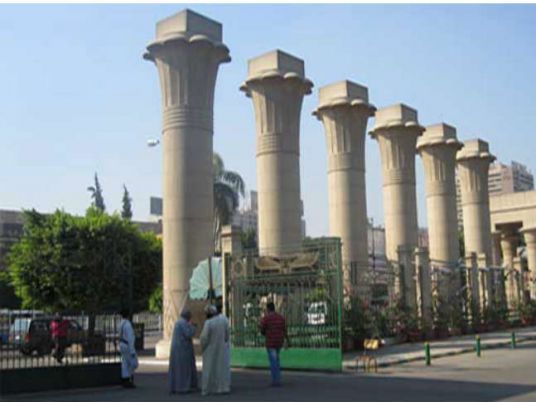 Education Minister Tareq Shawqy has indicated that the ministry is considering alternatives to the current high school and the university admission system, to instead devise a new cumulative system similar to that followed in universities which would be applied at schools.
During a conference entitled "Toward supportive education to sustainable development in Egypt" held on Saturday, Shawqy said Egypt needs to adopt a new education system to raise a well-educated generation in a way that conforms to the 2030 sustainable development strategy.
"I was accused of being an [over]imaginative minister when I talked about the 'inverted class' to make students search for information as a method to develop their education, and applying it in September," Shawqy said
Meanwhile, Higher Education Minister Khaled abdel Ghaffar pointed to the relation between education and sustainable development, saying that the outcome of education has no relation with development goals but there is a need to plan to link education with the needs of job market during the coming 10 years.
Planning Minister Hala al-Saeed blamed the weak level of education in Egypt on the weak curriculums, shortage in resources and the high costs of technical schools.
The education budget has been increased by 16 percent in the new state budget, Saeed said, adding that this is not enough.
Edited translation from Al-Masry Al-Youm