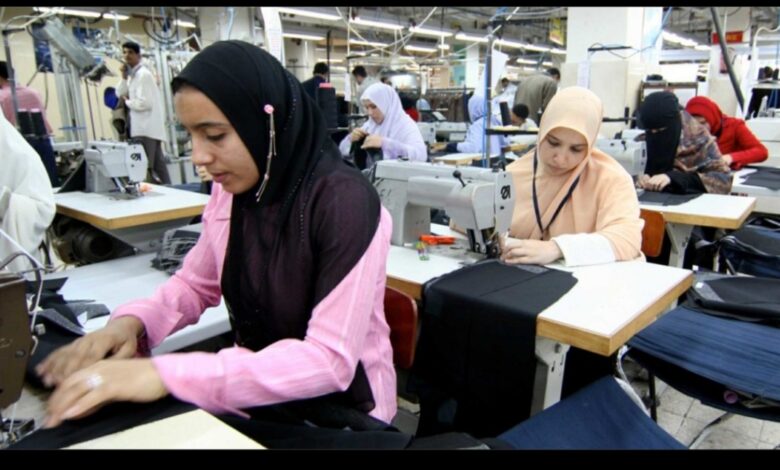 MP: Establishing the largest textile factory revives Egypt cotton globally
Egyptian MP Abdel-Basit al-Sharqawy, member of the Housing Committee in the House of Representatives, said that government efforts to establish the largest spinning and weaving factory in the world in the al-Mahalla City, is a good gesture to restore this industry to its leadership in Egypt.
Sharqawy indicated that this giant national project is a culmination to the national strategy set by the government for the development of spinning, weaving and ready-made garments industry in Egypt.
He stressed, in a statement, that Egypt in the past was one of the first countries in the spinning and weaving industry, and cultivated cotton of all kinds, and today the Egyptian government is regaining its leadership, especially in light of the Russian-Ukrainian war, which made the world needs cotton and agricultural crops.
Sharqawy explained that this project will revive the local product and contribute to the development of the Egyptian product to be able to compete in the local and international markets.
He said that the demand for the Egyptian cotton product was high in the past, and everyone preferred to buy it because of its quality and the beauty of its manufacture, which will contribute to reviving this industry again.
Sharqawy added that this project will have repercussions on the national economy and support it through opportunities to increase the volume of production of the spinning industry, as well as reduce unemployment rates and reduce imports from abroad.
He pointed out that this factory is located on an area of 62,000 square meters, and will include the latest equipment and machines in this field, as well as the use of the best international expertise in order to be able to deal in the industry with all types of cotton, especially long-staple and extra-long cotton.