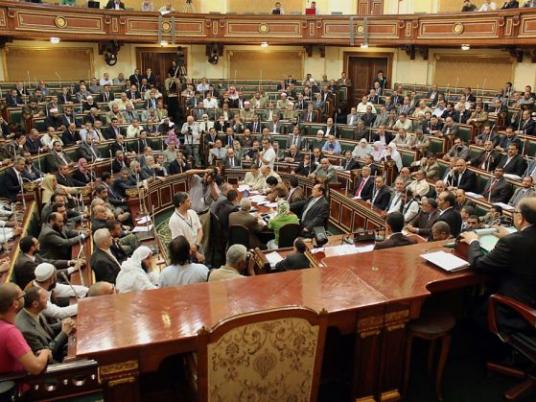 Egypt's government began to intensify its efforts to clarify the demarcation agreement of the maritime border with Saudi Arabia, which transferred the sovereignty on the islands of Tiran and Sanafir to the Kingdom.
The Cabinet held a meeting with members of the House of Representatives in this regard, in the presence of Mufid Shehab, former Minister of Legal and Parliamentary Affairs. Sources said that the meeting was held right after a meeting of the economic ministerial group.
The sources said Shehab and a large number of experts explained the matter to the MPs who attended the meeting, to clarify the government's point of view, which  backs the Saudi claims to the islands.
The sources said this meeting was one of a series held according to a specific agenda; noting that the meetings are to be attended by a large numbers of MPs from different currents.
The sources said that some MPs expressed concerns that the parliament may pass the agreement without true and convincing evidence to the public opinion.
The Constitutional and Legislative Affairs committee within the House of Representatives is due to begin discussing the agreement on Sunday, until Tuesday.
Informed parliamentary sources said that the secretariat of the House of Representatives informed all MPs on Thursday that they are expected to attend the meetings; especially since a large number of interested parties were invited, including members of the national committee that prepared the agreement.
The sources pointed out that there are demands to broadcast sessions of the discussion on air, but the MPs will vote on the request at the meeting.
According to the border demarcation agreement signed in April 2016, the two islands were deemed to be within Saudi territorial waters, in recognition of historical claims on the part of Saudi Arabia. The Supreme Administrative Court, however, nullified this agreement on the basis that there was insufficient evidence of the Saudi claims.
The agreement provoked extensive criticism against the government in April and people took to the streets to protest against the decision, which was followed by a security crackdown. In a speech, President Abdel Fattah al-Sisi called on the Egyptian people not to talk about the matter anymore.