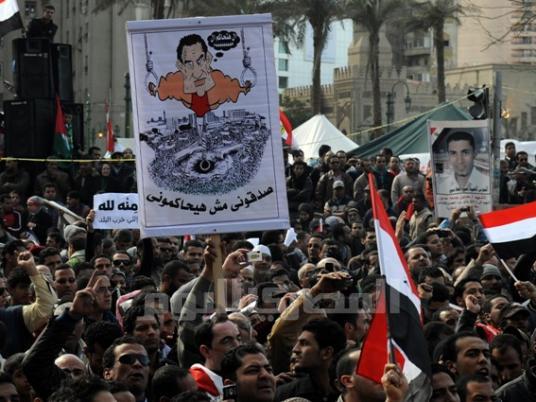 Students and revolutionary coalitions on Monday called for staging mass protests tomorrow under the title "Tuesday of Determination" to call for expediting the handover of power to civilians.
The marches will conclude in Tahrir and Maspero. Citizens across Egypt have been asked to demonstrate in the major squares nearest them.
In addition to calling for a swift handover of power, the protesters will demand retribution for the killing of protesters at Maspero, in front of the cabinet building and on Mohamed Mahmoud Street.
In a statement, the 25 January Revolution Youth Coalition called for organizing marches in Port Said, Beni Suef, Assiut, Qena, Suez, Damietta, Kafr al-Sheikh and Ismailia.
Students and professors from Cairo and Alexandria Universities will march to call for holding presidential elections earlier than currently planned.
A statement issued by Alexandria University students said they are encouraging Egyptian universities to announce that all of Egypt's students demand the handover of power to civilians.
A statement from Cairo University students said the march would be organized under the title: "No constitution under military rule."
The marches will also call for allowing presidential nominations on 11 February, the day ex-President Mubarak stepped down last year, followed by elections 60 days later.
Translated from Al-Masry Al-Youm