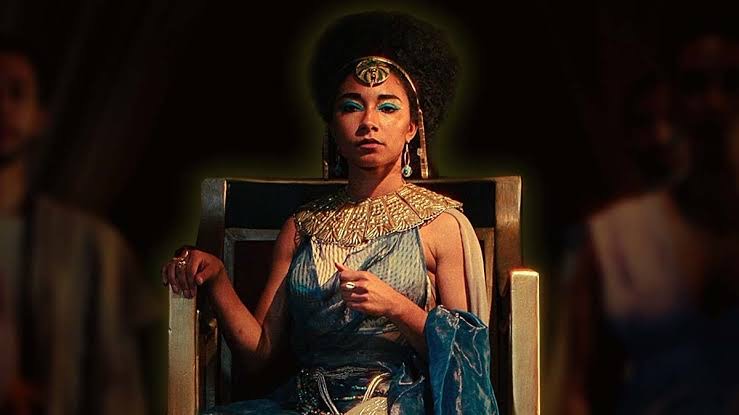 Renowned archeologist Zahi Hawass criticized lawsuits filed by Egyptian lawyers against Netflix over the documentary "Queen Cleopatra" demanding a compensation of two billion US dollars.
During a telephone interview with al-Hadath al-Youm channel Hawass said that "Stations such as Netflix are global and democratic, broadcasting good and bad things, and making films with all Egyptian actors."
He added, "It made the Cleopatra Queen and we attacked it. We may make another movie about Cleopatra and they would broadcast it, and I am making a 90-minute movie for the platform at the highest level and the biggest publicity for Egypt."
Hawass added, "We can't make a case against the Netflix platform, because we will definitely lose as they have the right to broadcast as long as it is a matter of freedom of opinion, and we can make a movie that overshadows everything they did.. but our case against them will not be successful."
"They have the right to come down as long as it is a matter of freedom of opinion, and we can make a movie that covers everything they did..but our case against them will not be won."
Hawass pointed out, "Two years ago, Mostafa Waziri (the Supreme Council of Antiquities) and I worked with the Netflix platform on the archaeological discoveries in Saqqara, and the film has been translated into 129 languages and will be released soon. They broadcast all the work."
The Administrative Court decided on Sunday to postpone the lawsuit to oblige the government to take measures against the Netflix platform and the producers of the Queen Cleopatra movie to the October 1 session.
The lawsuit demanded that the Netflix platform and the filmmakers pay financial compensation of two billion dollars to the government and the Egyptian people as a result of the material and moral damages incurred by them as a result of the production of this film.
According to the lawsuit, the film includes gross historical inaccuracies by portraying Cleopatra with a black actor – which constitutes a flagrant attack on Egypt's heritage and falsifying facts.
And it added that the film constitutes an external cultural and media invasion of the Egyptian heritage, launched by colonial countries as one of their soft powers in achieving their influence and goals in stealing cultural heritage in order to erode national identity and falsify history.
Hawass previously described depicting Queen Cleopatra as a black woman as "falsifying facts", adding at the time that "This is completely fake. Cleopatra was Greek, meaning that she was blonde, not black."
Hawass answers back protesters
Egyptian archaeologist Zahi Hawass said that during one of his lectures in Los Angeles, he was protested by people objecting to his refusal to consider Cleopatra being black.
They carried banners with slogans against him, he said, adding that they had fallen for false information.
During a phone interview with "Hadith al-Qahira" (Cairo Talk) talk show on the "al-Qahira wal Nas" (Cairo and the People) channel, Hawass stressed "We are not against blacks, and if the same situation happened with the continent of Asia, I would object to them."
He emphasized that Cleopatra was burgundy in color, and not dark-skinned, and this a fallacy bought into by African Americans.
Hawass pointed out that "our film, which we released about Cleopatra, also received international attention, and this film responded strongly to the whole world."
Critically panned
Netflix's "Queen Cleopatra" documentary has received the worst audience rating ever in TV show history on Rotten Tomatoes, according to a Forbes report. The series got a one percent audience approval rate due to the great turnout of Egyptians to express their anger at its falsification of history, Forbes reported. The Netflix film about the story of Cleopatra made her appear dark-skinned as if her origins were African and not Macedonian.