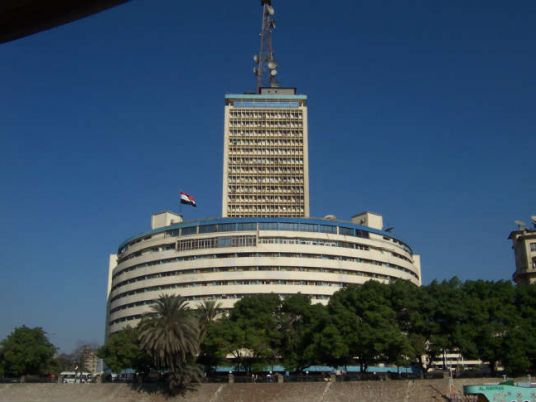 Head of the Journalists' Syndicate Abdel Mohsen Salama filed two cases at the Attorney General's office on Sunday against the president of a state-owned TV channel accusing him of threatening to rape journalist Hamdeya Abdel Halim of the al-Alam al-Youm newspaper and of libel against journalist Karem Mohamed at the Tahya Masr newspaper.
A leaked audio recording allegedly of the head of the Family channel Mokhtar Ahmed was broadcast on the Manchette talk-show on the privately owned satellite channel Al-Nahar on Thursday where Ahmed was heard saying he would rape the female journalist.
"There is a journalist who I would rape. I love raping. They used to catch me raping when I was young," the voice said.
Salama said that the syndicate received a complaint from Abdel Halim saying that Ahmed threatened to rape her in the audio recording, describing the incident as an assault against a journalist because of her occupation.
The syndicate also received a complaint from Karem Mohamed who accused Ahmed of committing an act of libel at the channel's headquarters in the state-TV building Maspero in downtown Cairo. Details regarding the content of the libel were not revealed.
The head of the syndicate demanded that the Attorney-General take legal action against the TV channel president.
Chairman of The National Media Organization Hussein Zein issued a decision to suspend Ahmed until investigations into the case have been completed.
Edited translation from Al-Masry Al-Youm