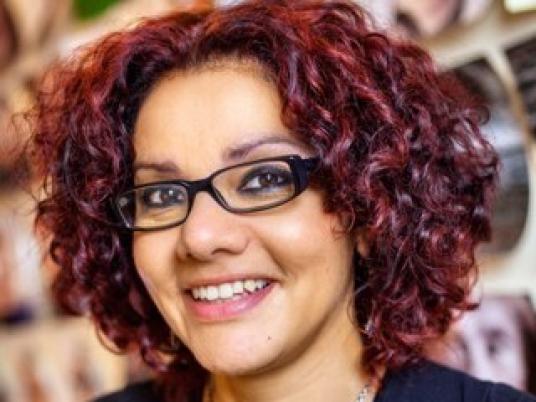 The recently-published book "Headscarves and Hymens: Why the Middle East Needs a Sexual Revolution" by the Egyptian-American Journalist Mona Eltahawy provoked a strong wave of controversy, as it tackled misoginy and sexual repression in the Middle East.
Eltahawy, who is a well-known commentator on women's issues in the Middle East, argues that Arab women should undertake two revolutions after the Arab spring.
The first one, undertaken together with men, is the revolt against oppressive regimes, whereas the second one would be directed against the political and economic system, which treats women in countries like Yemen, Saudi Arabia, Egypt, Tunisia, and Libya as second-class citizens.
In a long
interview
with the
Guardian
newspaper, Eltahawy said recounted the story of her family, which moved to Saudi Arabia from the UK when she was 15. As a young girl, she was confused and could not understand why women were treated in such a way. "In the UK, my mother had been the breadwinner. I'd seen my parents side by side. In Saudi Arabia, my mother was basically rendered disabled. She was unable to drive, dependent on my dad for everything," she said.
According to Eltahawy, a woman in Saudi Arabia has only two choices; lose her mind – which she experienced herself after a deep depression, or become a feminist.
Talking about the "double revolution" Eltahawy said that the Tunisian revolution in 2010 was a political movement driven by the recognition of the fact that the state was oppressing everybody. "I think when women looked around afterwards, they believed that the state, the street and the home still curbed women specifically and that trifecta of oppression means that political revolution, unless accompanied by a social and sexual revolution, will fail," Eltahawy added.
She also wrote about her own experience of sexual assault by the Egyptian police in 2011, while she was covering the street protests. "I didn't think the police would do anything to me. I was just one woman, what would four riot police want with me," she told the Guardian.
"For much of it, it was more of an adrenaline overdrive, where you do anything you have to just to survive, but there was one point when they took me to this no-man's land where they sexually assaulted me and I fell to the ground and this internal voice said to me: "If you don't get up now, you will die." I managed to get up with two broken arms and fight them off. I was literally taking hands out of my trousers," she recounts.
According to Eltahawy, all religions are misogynistic to some degree. "If you shrink them down, are all about controlling women's sexuality," she said.
In 2012, Eltahawy wrote an article for Foreign Policy, entitled "Why Do They Hate Us?" about misogyny in Middle Eastern societies, which stirred a firestorm of controversy. The new book, published on April 21, elaborates on the ideas included in the article,