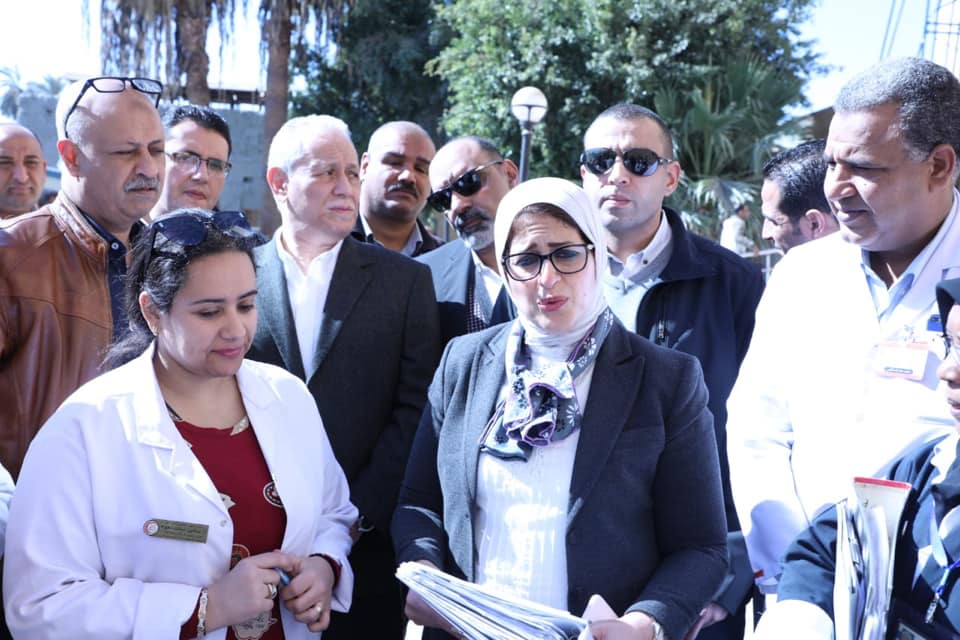 Egyptian Health Minister Hala Zayed on Sunday inspected the quarantine at Luxor International Airport, following up on the precautionary medical plan to prevent the entry of the coronavirus to Egypt.
The minister reviewed the preventive measures being taken by the medical team in the quarantine, stressing upon the need for face masks to be worn for all medical teams and workers at the airport, and also check on all travelers through measuring their temperatures and taking all the necessary measures.
The Health Ministry's spokesperson Khaled Megahid said that no coronavirus cases have been discovered in Egypt, praising the great efforts of the quarantine teams in all ports and airports in implementing the medical plan to prevent the virus from entering Egypt.
Megahid said that Zayed's visit to Luxor comes as part of a series of ongoing visits to follow up progress of work on ground.
The minister's tour includes inspecting and following-up the current equipment in the medical facilities in Luxor Governorate, he explained, in addition to following up the process of registering citizens and families in the new comprehensive health insurance system, operating since October.
Luxor Governorate is among the five governorates of the first stage (Ismailia – Suez – Luxor – Aswan – South Sinai) in which the registration of citizens started in October 2019, in preparation to implement the new comprehensive health insurance system.
The a trial system has started in Port Said Governorate in July 2019.
Edited translation from Al-Masry Al-Youm