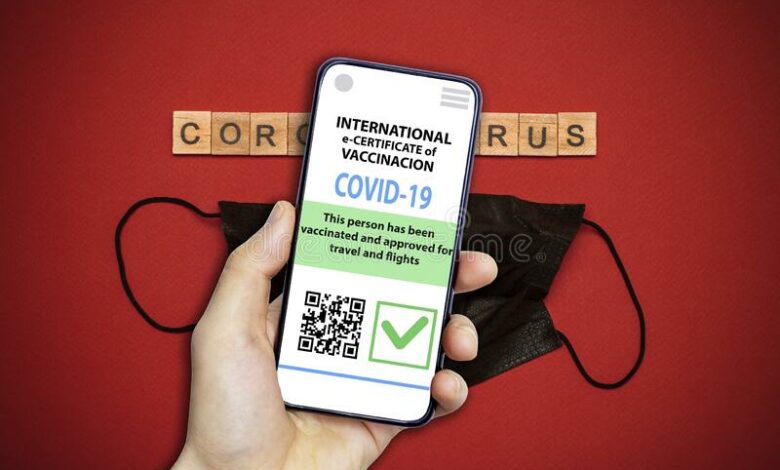 The Ministry of Health on Wednesday implemented a mobile phone app named Egypt Health Passport for Android and iPhone, to serve as an e-health passport at airports to substitute paper certificates providing coronavirus vaccination.

The application shows whether the person has received the vaccine or not, and is equipped with a QR code serving as the medical passport.

The code can be read in all airports of the world inside and outside Egypt and shows the type of vaccine that the traveler has received.
The ministry added the traveler will register their data on the application, and the application will identify the traveler's approved certificate of vaccination with the coronavirus vaccine.
It also includes a feature to show the position of the vaccination through three colors (red if the person has not taken the vaccine, yellow if the person has taken the first dose of the vaccine, and green if the person has received two doses of the vaccine).
The ministry pointed out that the application can used in any place, not only airports.
It also stressed it will ban employees from entering their work place unless they are vaccinated or submitted a document showing that they tested negative for the virus every week.
The ministry said that only one vaccine has been approved globally for children to prevent coronavirus, which is Pfizer.
Experiments and studies have proven that the coronavirus vaccine is safe for pregnant and lactating women, the ministry said, adding it is better to vaccinate pregnant and lactating women with the coronavirus and seasonal influenza vaccines.
It explained that the coronavirus vaccine protects the infant for the first six months of life.