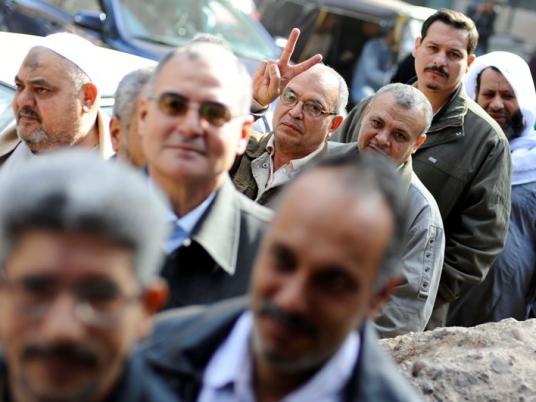 Senior sources at the High Elections Committee said is considering suggesting a fine of LE 500 for citizens who fail to vote in the constitutional referendum.
The sources also said that current law indicates that anyone who uses force or violence to prevent members of the committee from doing their job would also be penalized in accordance with Article 40 of the Political Rights Law, which sentences offenders to jail up to five years.
The law also sentences anyone preventing voters from casting their votes to a minimum of one year in prison and those who use religious slogans during the referendum to three months in prison.
Committee Chairman Nabil Salib said voters should go to the polling station of their place of residence as indicated on their ID card, denying what was printed in a newspaper about the possibility to vote in any station.
Committee spokesperson Hisham Mokhtar said the voting will take place over two days.
Committee member Ahmed Soheim said 21,000 observers have applied for supervising the referendum.
Edited translation from Al-Masry Al-Youm