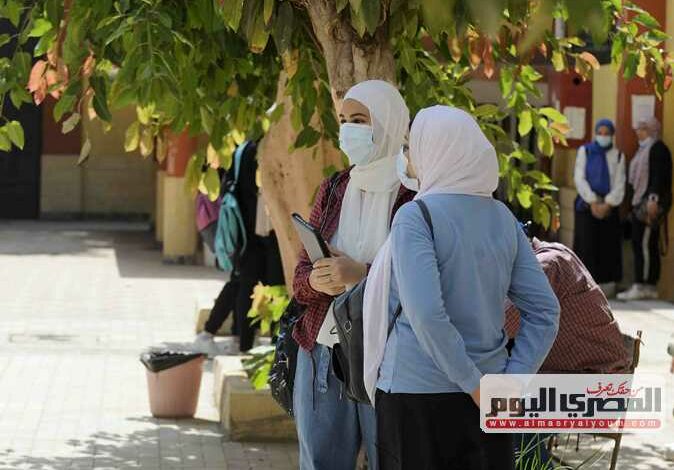 The Ministry of Education in Egypt expressed its condolences over the death of student Manar Mohamed Abdel-Baqi at the Nasr Abdel Ghafour Secondary School Committee in Menoufia Governorate, just before the start of the physics exam on Saturday morning.
Final year high school students resumed exams on Saturday after five days of the Eid al-Adha holiday.
The Directorate of Education in Menoufia informed the central operations room of the ministry that at exactly 9:40 am on Saturday morning the student entered the committee and suddenly fell unconsciousness.
Immediately, the health visitor attempted to wake her up and give her first aid, and an ambulance was immediately called and transferred her to Menouf General Hospital.
She passed away after a sharp drop in blood pressure.
The Ministry of Education denied speculations on some news websites and Facebook pages that the death of the student was due to the difficulty of the physics exam, as she was transferred to the hospital before the exam starts.
Egypt's high school exams started on July 10th this year amid strict COVID-19 precautionary measures.
A total of 649,387 students are taking the high school exams. All students are required to arrive 60 minutes prior to the start of the exams for inspection. The testing is a major nationwide event that decides admission to universities and colleges.
The Egyptian government announced in June that exams this year for high school students will be conducted with both paper and electronic systems to ensure that students do not encounter any problems.