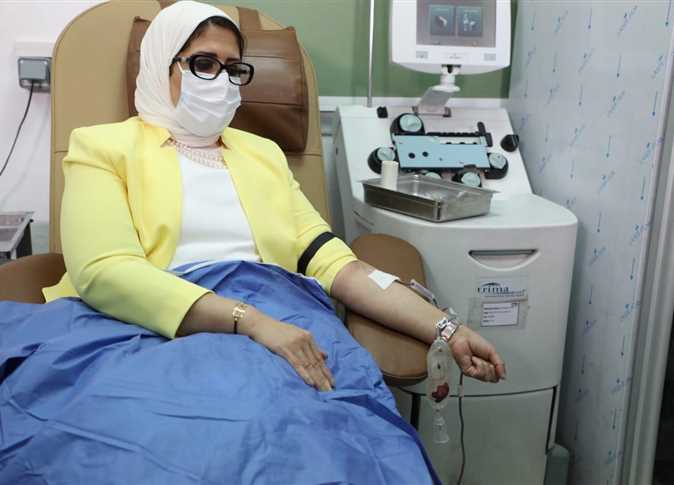 The Official Gazette published the Prime Minister's Decision No. 2901 of 2021 on Friday, which assigned the duties of Health Minister Hala Zayed to Minister of Higher Education and Scientific Research Khaled Abdel Ghaffar until Zayed's recovery.

The decision was made based on a request for sick leave submitted by Zayed, in accordance to Presidential Decree No. 279 of 2018 authorizing the Prime Minister to assign ministers to other ministries if another minister is absent.
Zayed was admitted to hospital at the intensive care unit on Tuesday due to a hypertensive crisis resulting in a heart attack.
Medical sources said that Zayed suffered a heart attack. She required a therapeutic catheterization and is undergoing treatment in intensive care at the hospital under the supervision of the hospital's professor of cardiology Hazem Khamis.
The medical team treating Zayed inside Wadi al-Nile Hospital banned all visits to the minister except for her son.
Ministers and senior officials contacted the hospital and followed up closely on the developments in the minister's health condition, including the office of Prime Minister Mostafa Madbouly, the Presidential Advisor for Health Affairs, Mohamed Awad Tag Eddin.