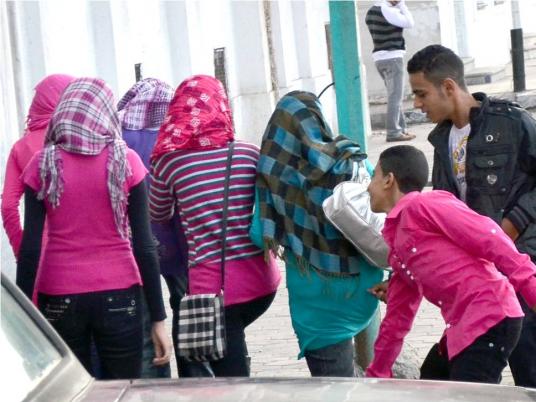 The women's complaints office at the National Council for Women has set up the hotline number 08-008-883-888 for receiving complaints about harassment during Eid al-Adha.
In a statement, the council said the operations room of the Egyptian Company for Metro Management & Operation would also collect harassment complaints at 16048 and 25-747-295, as will Fouada Watch, an initiative launched by youth to counter harassment, at 01-150-118-822.
The council called on girls and women to reports incidents of harassment and provide information that would enable Interior Ministry forces to arrest the assailants.
The Cabinet is preparing a draft law that would impose harsher penalties against sexual harassment, Prime Minister Hesham Qandil said Monday, adding that it was a phenomenon that was "extraneous" to Egyptian society.
Qandil stressed the need for coordination with the Education Ministry, media outlets and Al-Azhar to educate youth about harassment through education and the media.
Sexual harassment cases in Egypt usually surge during holidays. Activists and government officials have called for harsher penalties and increased enforcement.
Edited translation from MENA