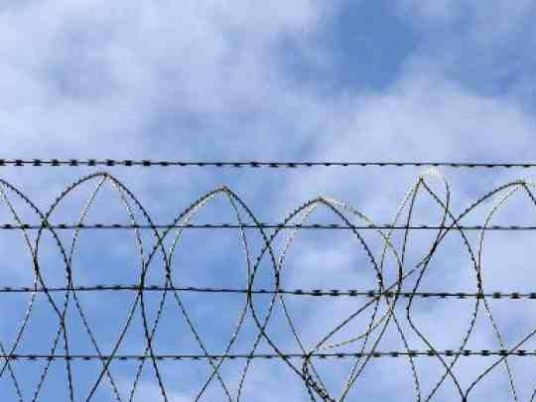 The Egyptian Center for Ecomomic and Social Rights published a statement on Tuesday, signed by various human rights organizations, condemning torture in Egyptian prisons.
The statement referred to incidents of torture that occurred in Abu Zaabal Prison last week, as well as earlier similar incidents at Borg al-Arab and Tora prisons.
According to testimonies received by the signatories, masked formations of central security forces stormed the cells in Abu Zaabal Prison on 19 March 2015 and attacked political detainees with sticks and police dogs. The attackers used tear gas, which led to multiple injutries and loss of consciousness among the detainees.
Prison authorities have also tortured 15 detainees for 3 hours continuously in front of other detainees, according to the statement. The 15 detainees were stripped naked and forced to insult themselves, before they were then transferred to individual cells, the statement added.
Among the 15 detainees were Omar Mohamed Morsi, Mahmoud Atef, Abdel Rahman Tareq, Mostafa Shehata, and Belal al-Maadawy, the statement read.
Journalist Ahmed Gamal Zeyada, who has been detained for over 450 days pending investigation, has started a hunger strike against his detention and mistreatment by prison authorities.
The statement called for investigating the incidents and called on the National Council for Human Rights to visit Abu Zaabal Prison and provide assistance to the tortured detainees. It also called on the Interior Ministry to carry out prison inspections.
The organizations that signed the statment include the National Community of Human Rights and Law, the Arabic Network for Human Rights Information, the Egyptian Initiative for Personal Rights, Cairo Institute for Human Rights Studies, the Egyptian Center for Economic and Social Rights, the Nadim Center for the Management and Rehabilitation of Victims of Violence, Hisham Mubarak Law Center, the Association for Freedom of Thought and Expression, and two other women's rights organizations.