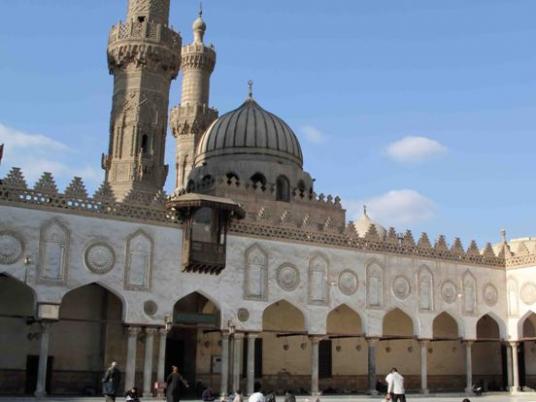 Hundreds attended the funeral on Friday for two victims of clashes that took place near the presidential palace on Wednesday between supporters and opponents of President Mohamed Morsy.
The funeral took place after Friday prayers at Al-Azhar Mosque. The independent Youm7 newspaper said that Muslim Brotherhood and Salafi figures led the service.
The protesters in attendance chanted: "We sacrifice our blood and soul for Islam," and "[Egypt] is Islamic, Islamic."
Muslim Brotherhood Supreme Guide Mohamed Badie called on people to be patient and accept God's will. The Prophet Mohamed asked people to be patient and serene in troubled times, Badie continued.
"We follow our beloved Prophet Mohamed's instructions and accept God's fate," Badiesd said. He prayed for the victims and their families, and for Egypt to be safe.
The Brotherhood had announced Thursday that there would be a funeral for two Brotherhood members who died during the clashes after Friday prayers.
The clashes began Wednesday after thousands of Brotherhood supporters headed to the presidential palace and broke up a sit-in held by Morsy opponents.