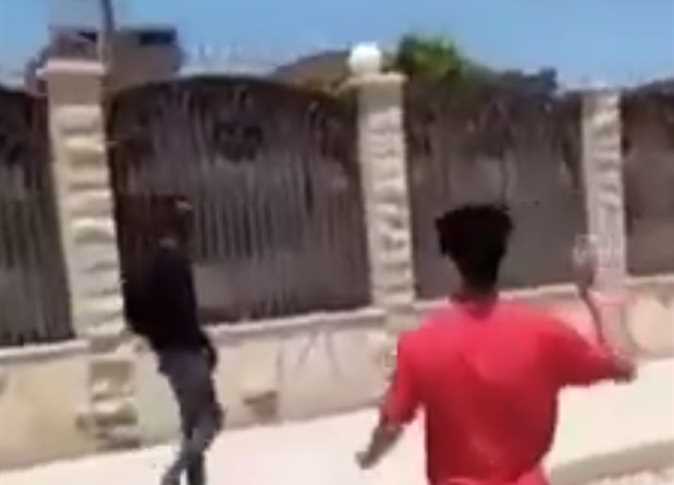 Nael Mohamed, a 14 year old Sudanese boy, was the victim of racially motivated attack at Cairo's Ard al-Lewaa area caught on a video uploaded onto TikTok.
https://www.facebook.com/100009882273086/videos/1185570488449016/?t=1
"I'm tired, I want to die," Mohamed lamented, adding he had done nothing to warrant the attack and had just been walking down a street.
"I was returning home from a lesson and went to buy things from the supermarket for my mother, when suddenly they attacked and mocked me," he explained.
He came back home with his bag missing, clothes tattered and bruises all over his face.
After telling his mother he had been attacked by thugs who took his money and bag, they both broke down sobbing.
The bullies uploaded a video of the incident showing them throwing stones at Mohamed and jeering "You, black boy, walk away."
This is not the first time the family have been victims of racist assault.
Mohamed's brother Magdy said that their younger brother Nabil had previously had his hand broken during an attack.
Egypt launched in 2018 its first national campaign to tackle bullying among school students, with the cooperation of the United Nations Children's Fund (UNICEF).
The campaign calls on young people in Egypt to post the hashtag #IAmAgainstBullying, and share their own experiences and vision to confront the phenomenon.
"Bullying disrupts the right of children to play and to learn. All children will benefit from a culture that refuses and speaks up against bullying, and keeps them safe from harm," remarked Bruno Maes, UNICEF Representative in Egypt.
A global UNICEF study found that between 29 and 47 percent of children aged 13 to 17 have reported physical violence among their classmates.
Egypt's government defines school bullying as "deliberate negative acts by one or more students to harm another student, which is repeated over time". These negative acts can include threats, rebukes, teasing and insults, or involve physical contact such as beatings, pushing and kicking.
Edited translation from Al-Masry al-Youm