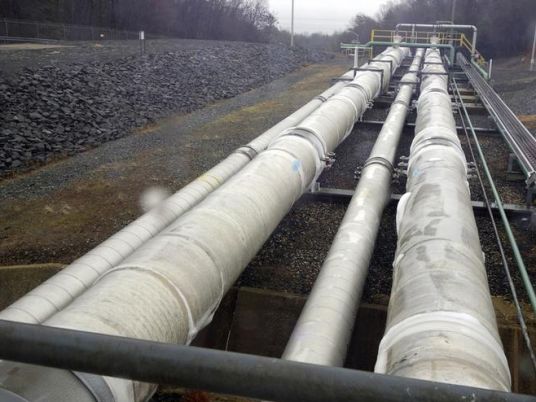 A unit of the Jeddah-based Islamic Development Bank, a multilateral lending institution, has provided $80 million worth of sharia-compliant reinsurance to cover political risk for oil and gas projects in Egypt.
Such credit guarantees by reinsurers like the Islamic Corporation for the Insurance of Investment & Export Credit (ICIEC) are gaining traction and attracting a wider range of firms to the Islamic capital markets.
The deal covers the Overseas Private Investment Corporation for its own insurance policy on the exploration projects of Houston-based Apache Corporation, ICIEC said in a statement on Sunday.
The announcement comes as Egypt is seeking new sources of energy to cope with its worst energy crisis in decades, caused by declining gas production and rising consumption.
The policy would allow the country to retain foreign direct investment during a "critical transtional period", said Hani Salem Sonbol, ICIEC's acting chief executive.
Apache is the largest U.S. investor in Egypt and the largest producer of natural gas in the Western Desert, where it has been granted several concessions by the government.
In December, Apache and Shell Egypt signed the first fracking contract in the country, a process that involves pumping water, sand and chemicals into a well to extract more oil or gas.
The firm maintains about $1 billion worth of political risk coverage for nationalization, expropriation and currency inconvertibility. In 2011, some of that cover expired without being renewed in the aftermath of the Arab Spring uprisings.