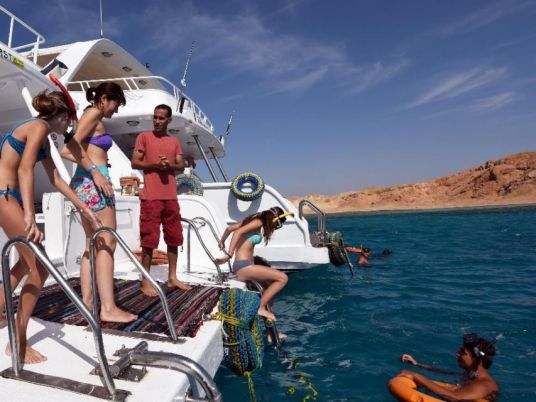 The Religious Endowments Ministry has given imams permission to mingle with foreign tourists in Egypt's resort cities to support tourism in the aftermath of the Russian plane crash.
Because foreign tourists in beach resorts often include women wearing Western-style bathing suits that are deemed inappropriate by Islam, it is generally frowned upon for imams to socialize in such areas.
Social networks and media campaigns urging Egyptians to support the threatened tourism industry with vacation visits has prompted the Religious Endowments Ministry to organize trips for its imams to tourist destinations, including Red Sea resorts.
The October 31 plane crash has created fear that tourism—a main source of Egypt's national income—will nose dive after many countries announced flights to South Sinai will be suspended due to suspicions the crash was the result of a terrorist operation. This has prompted Egyptian media to campaign for encouraging Egyptians to visit tourist resorts as a means to offset a possible loss.
Endowments Minister Mohamed Mokhtar Gomaa announced Wednesday that 100 domestic trips will be organized for imams, administrative employees and their families "as a contribution to resolving Egypt's tourism crisis".
Mohamed Abdel Razek, the head of the ministry's religious affairs department, told Al-Masry Al-Youm that the trips will also include the resort cities of Sharm el-Sheikh and Hurghada. "We will lodge in the same hotels where foreigners are and there is no harm in mingling with them and using pools provided that ministry workers use sharia-compliant swimming suits," said Abdel Razek.
The ministry will also organize trips to Cairo's historical Islamic sites, he revealed.
But the plans drew criticism from the head of an independent union of Islamic preachers that the ministry does not recognize.
Sheikh Mohamed Othman al-Bastawisi said the ministry's statement was "improper", adding that it is religiously impermissible for imams to use pools used by foreigners or even mingle with them in hotels. "The preacher's job has its sanctity and we need to preserve a good image of preachers in people's eyes," he said, adding that it is, however, permissible to use pools "where there are no female tourists wearing (skimpy) swimming suits."
Bastawisi said tourism is a political issue that should not concern the Endowments Ministry. "The tourism crisis lies with foreign currency. Will imams secure euros or dollars for Egypt while their salaries hardly cover their own life needs?"
Edited translation from Al-Masry Al-Youm