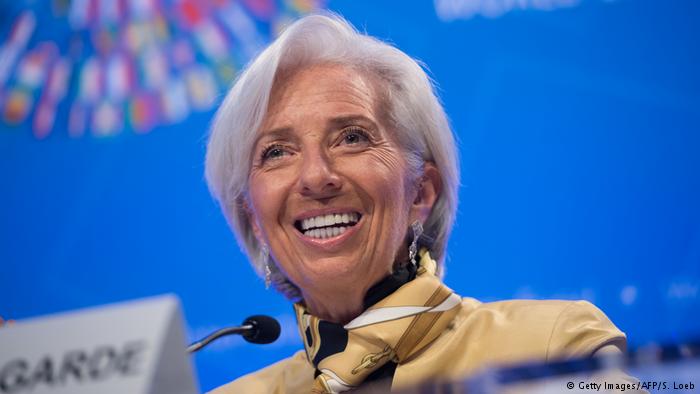 Christine Lagarde, managing director of the International Monetary Fund (IMF) praised Egypt's intense efforts in fighting administrative corruption, during a meeting with Egypt's Finance Minister Mohamed Maait on Saturday, February 9.
The meeting came during the sidelines of the fourth annual forum of the Arab Monetary Fund in Dubai.
Praising the governmental reforms, Lagarde affirmed that the Egyptian economic reforms is behind the current noticeable growth. Additionally, she stated that IMF appreciates the strategies implemented by the government with the aim of placing the Egyptian economy on the right track.
The IMF director highlighted that the Egyptian economy passed through a gloomy phase in which the middle class was negatively impacted. Thus, Lagarde stressed on the importance of focusing on the middle-class during the upcoming period.
Acknowledging this fact, Maait assured that more efforts are being exerted to guarantee economic stability for this class specifically.
After gaining the approval of the IMF's executive board regarding the economic reform program, Egypt received the fifth tranche of IMF'S $12 billion loan.
In its latest economic health check, IMF stressed on how Egypt's economy is recovering due to support by macroeconomic policies in addition to initial reforms targeting major challenges in the last years. IMF also presented its vision concerning the Egyptian economy, focusing on a constant raise in the economic growth.