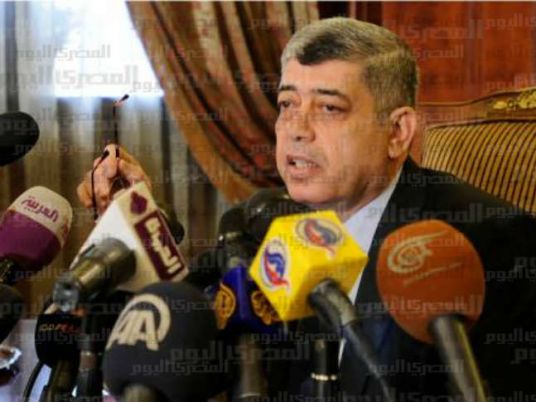 Interior Minister Mohamed Ibrahim said that his ministry had recently completed a contract for 50,000 new weapons for the police force.
His statement came during a surprise visit to security authorities in Shibin al-Kom, Monufiya.
In his statements quoted by state-run MENA news agency on Saturday, the minister did not specify the kind of weaponry or who the weapons would be purchased from.
Egypt has been witnessing a surge in bloody attacks against police forces since the ouster of former President Mohamed Morsy. Authorities blame the Muslim Brotherhood and extremist groups for the violence.
Activists have criticized the ministry's arms imports and their use in crackdowns on protests since the 2011 uprising.
During the visit, Ibrahim stressed that "mean" terrorist operations against police "will not discourage the forces from confronting terrorism strongly."
Edited translation from MENA